Markets
Vietnam's seafood products exports increased simultaneously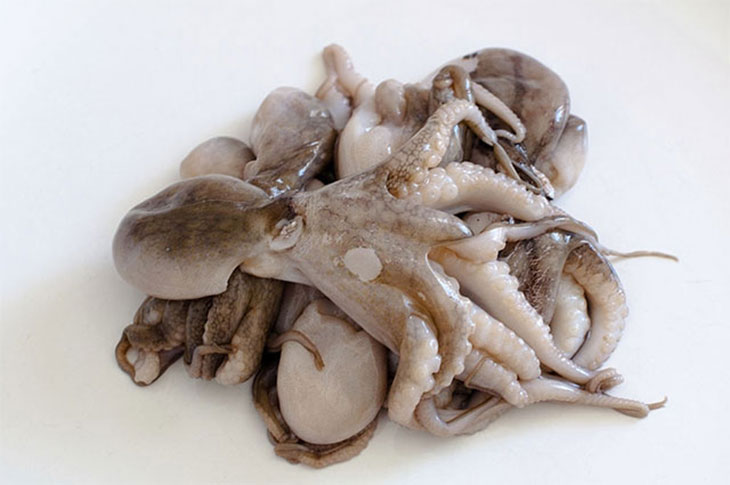 In May/2021, the exportation of Vietnam seafood products increased simultaneously and increased in most of the main export markets. The most increased product is the exportation products made from molluscs.
According to Vietnam Association of Seafood Exporters and Producers (VASEP), in the total revenue of seafood exports in the first 5 months of 2021, sea fish products accounted for 75%, tuna accounted for 22%, other types of fish accounted for 53%. Products made from molluscs accounted for 20% and the rest was small crab and other types of crustaceans. 
Compared with the same period in 2020, Vietnam's exports of seafood product groups were all increased. Noticeably, export of mollusks increased the most. Specifically, exports of squid and octopus reached 216 million USD, up 13%; bivalve mollusc reached 48 million USD, up 44%. 
In terms of structure, in the last 5 months, processed mollusc products such as dried/baked squid, other processed squid, other bivalve processed products … are the main export products of Vietnam.  
The largest import markets of Vietnam's marine product (exclude tuna) include: CPTPP accounted for 26%, Korean accounted for 11%, America accounted for 8%, China accounted for 7% and the EU accounted for 5%. Exports of other types of marine products are all increased compared to the last period, CPTPP up 7%, Korean up 6%, America up 55%, China up 2% and the EU up 31%. 
In the CPTPP market, Japan is the largest import market, at the same time is the largest single market that imports Vietnam's marine products, accounted for 20% of total seafood export value, reaching 298 million USD, slightly increased 1% compared to the same period in 2020. However, compared to the same period, Vietnam's mollusc exports to this country decreased by 9%.
Korea is the second largest single market in importing other types of seafood and the largest in importing squid and octopus. In the first 5 months of 2021, this market total import value reached 157 million USD, 89 million USD were from import squid and octopus. Vietnam's seafood exports value to Korea still continues to grow but the pace is starting to slow down.
America is the third-largest seafood import market, reached 113 million USD. The expansion of vaccination against Covid-19 and the economic stimulus package of the US Government is the motivation for the demands of marine products to recover, creating favourable conditions for Vietnamese seafood enterprises to promote exports to this market. 
VFM