News
A little mad, a little pitiful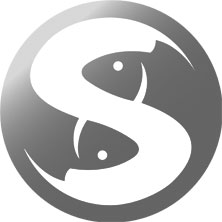 Recently, Mr. Nguyễn Thanh Long, the Minister of the Ministry of Health has sent an official letter to call for recommendations from individuals, domestic and foreign scientists specializing in health science for pragmatic and effective solutions to control and prevent the COVID-19 pandemic. 
The pandemic has been a dilemma driving the whole country confused. Many leaders of the ministries, departments and branches own the related information, power, action and experience but then surrendered to the cruel virus. A lot of people in the social community are keeping their eyes on the pandemic and searching for solutions though it is difficult.
Recently, many prevention strategies have been enacted, some of which are appropriate, some are not, but they all affected the life of people and the production of the economy. Though these strategies have been constantly adjusted, the citizens are not fully at ease and the pandemic is still out of control. At the moment, the Ministry of Health has a desire to call for recommendations, but people are afraid to share. What a pity!
Besides several solutions yielded to adapt to this constantly changing situation, one significant element to prevent the pandemic is to improve the immune system of the residents in order to self-fight the virus. That is a fundamental principle in healthcare. There has never been an antivirus medicine but the body's immune system can eliminate the virus. 
Consequently, to improve the resistance of the body, people need guidance to apply these remedies, including strong mental health, nutritious food, accurate qigong practice, appropriate attitudes toward others, supportive behaviors amidst the pandemic, and traditional and modern medicine combinations (e.g. using Pheretima as an important prevention method). Currently, many remedies have been spread without any appropriate scientific source. However, Pheretima has been researched and declared by the Vietnam Orientally Traditional Medicine Association in the "A guidance to utilize traditional medicine to prevent the new variant COVID-19" following Resolution No. 55/QĐ-HĐY on July 20, 2021.
These solutions could promote the strength of the Vietnamese people to prevent the pandemic without placing any burden on the State. Hope that the Minister of the Ministry of Health can understand this. This situation is somehow a little mad, a little pitiful!
VFM