News
Urgently tackle difficulties faced by pangasius sector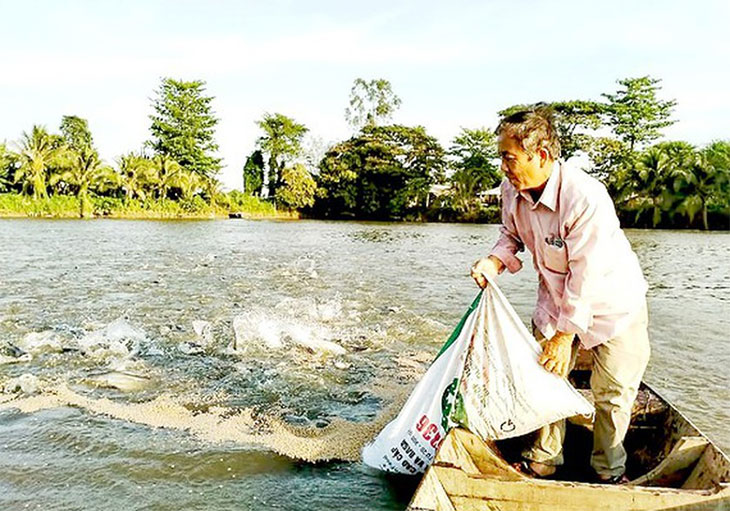 The fact shows something of paradox that the world is in a high demand for pangasius products but factories in the Mekong Delta limit their orders as they can not promise to deliver on time. 
General Director of the Directorate of Fisheries under the Ministry of Agriculture and Rural Development Trần Đình Luân said that pangasius farming area in the Mekong Delta had totaled 3,516ha since earlier this year (accounting for 74.3% of the same period last year), with stocking area in July and August declining by 50-55% due to the social distancing. The harvested output is estimated to reach 932,000 tons (equal to 81% of the same period last year), with the output in August decreasing by 44.9% and in the first half of September falling by 77% as compared to the same period last year. Due to the social distancing, all factories in the Mekong Delta had to cut their processing capacity and material purchases, resulting in the prices of commercial pangasius type I falling to 21,000-22,000 dong/kg which is lower than the production cost.
The region has around 119 pangasius processing factories registered for export. Around 190,000 employees work here. Up to early September, nearly 49% of those factories have been forced to close and around 70% of workers were unemployed due to the pandemic. The ongoing factories can keep 20-30% of workers, leaving a sharp decrease in labor productivity.
Tô Thị Tường Lan, Deputy General Secretary of VASEP, said that the pandemic control measures had caused great impact on the pangasius sector in the Mekong Delta since mid-July. The ongoing pangasius factories following the "three on- site" scheme remained at 20-30% of the production capacity. Besides, purchasing factories faced difficulties in entering material producing areas. In Cần Thơ city alone, almost all factories have to close. Many enterprises may not put back their operations in October. Besides, labor shortage due to isolation, infection, and financial shortage will be challenges for enterprises to recover their operations. Those difficulties have made the pangasius export volume in August 2021 decrease by 28,5% as compared to the same period last year.
In Lan's opinion, worldwide demand for pangasius is forecasted to increase and will experience a sharp rise at the end of the year for festivals such as Christmas and New Year. However, as many enterprises can not expand production or slowly recover, they may lose orders in the last months of the year and dare not receive new ones.
Seafood enterprises in the Mekong Delta are looking forward to the Ministry of Health's vaccine allocation so as to boost the vaccination and recover pangasius production and processing. Besides, banks are supposed to review the reduction of interest rates and debt rescheduling to support the recovery of the pangasius sector, especially in the last months of the year. Many enterprises suggest the Mekong Delta authorities should tackle difficulties faced by laborers working in the pangasius harvest and transportation by enabling them to travel on inter-provincial routes to different material areas. Workers are not being allowed to go to other provinces to harvest pangasius, resulting in a large amount of oversized fish in ponds. 
What really matters is the fact that the recovery ability of qualified pangasius enterprises in the Mekong Delta represents just 30-40% if the social distancing ends. Meanwhile, the rest will find it difficult or need a long period of time to put back their operation. As calculated, it takes 3-6 months to restore 50% of capacity, 9 months-one year for 70% and around one year and a half to reach full capacity. 
According to authorities of the Hậu Giang provincial Department of Agriculture and Rural Development, local households can not sell pangasius because there has not been any buyer since the COVID-19 pandemic disrupted all activities. Besides,  prices of feed pellets increase by 15-20% while prices of commercial pangasius are quite low, resulting in farmers suffering from losses. 
Deputy Minister of the Ministry of Agriculture and Rural Development Trần Thanh Nam asked Vietnam Pangasius Society and VASEP to promptly make a list of enterprises and workers related to the pangasius sector who have not been vaccinated. The list will be submitted to the Ministry for early recommendation of vaccination so that pangasius exporting enterprises will restore their production soon. 
Minister of Agriculture and Rural Development Lê Minh Hoan asked provinces in the Mekong Delta to enhance local connection for pangasius sector development, from production to processing and exporting.
VFM