News
Asia's leading aquaculture industry event is back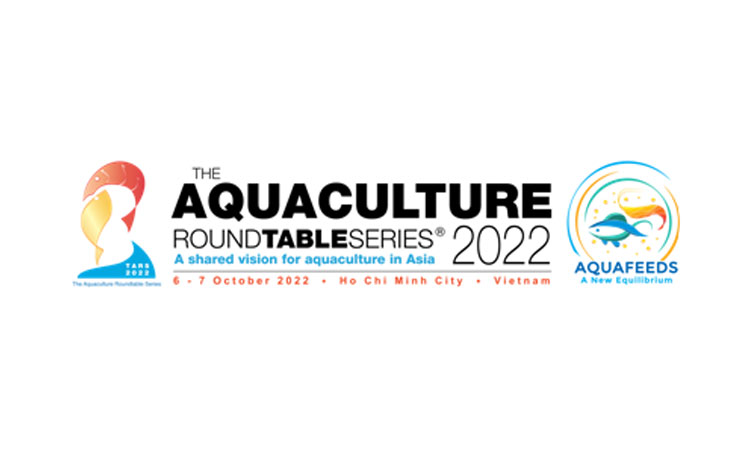 The aquafeed industry in Asia continues to face unprecedented challenges; today from recent global trends and inflationary pressures. The new normal is rising ingredient and high freight costs, supply chain disruptions. Just as critical is the need to future proof the industry for the next decade, among them with sustainable feeds to meet consumer demand and reduce its carbon footprint.
"Particularly for the aquafeed sector, these supply chain disruptions and inflationary pressures force feed millers to constantly look at alternatives ranging from novel feed to raising feed prices," says Zuridah Merican, PhD, editor of Aqua Culture Asia Pacific and chair of TARS 2022. "In Asia, where the aquafeed industry actively supports the growth of the farming sector, the situation has been difficult."
At this year's TARS or The Aquaculture Roundtable Series® the program is designed to help the aquafeed industry and other stakeholders navigate these challenges to find a new equilibrium with feed costs and feed efficiency. TARS 2022, with the theme Aquafeeds: A New Equilibrium is an in-person event which will take place in Ho Chi MinhCity,Vietnam from October 6-7, 2022.
The two-day conference will review the state of the Asian aquafeed industry and Vietnam's successful growth in this sector, as well as strategies to improve feed efficiency; functional feedsand nutrition and health interventions; uptake of novel feed ingredients and additives; smart feed management; risk management, investmentand sustainability issues to meet the relevant UN SDGs.The Hard Talk with Business Leaders session will debate on challenges for industry's adoption of novel feed ingredients.
TARS 2022 is the ideal platform for networking and dialogue among Asia's key players in the shrimp and freshwater and marine fish aquaculture sectors. As with the previous TARS in 2019 which also focussed on the aquafeed industry, the target audience will be CEOs, feedmillers, farmers and integrators, processors, nutritionists, formulators, feed ingredient, additive and equipment suppliers, industry leaders, marketeers, institutional researchers, academicians, government and non-government organizations, and other stakeholders in the aquaculture supply chain.
The forte of TARS is the Interactive Breakout Roundtables sessions and subsequent panel discussions on outputs. This year we ask, Can the Asian industry work as de-facto integrators? The 1.5-hour interactive session will facilitate the participation of all attendees to discuss key issues and present ideas towards "Working along the supply chain to improve efficiency, traceability and sustainability".
TARS 2022 is organized by Aqua Culture Asia Pacific and Corporate Media Services with support fromthe Directorate of Fisheries, Ministry of Agriculture and Rural Development (MARD), Vietnam.  Industry sponsors include INVE Aquaculture, Royal DSM, BASF, Diamond V, BioMar, Phibro, Adisseo, Grobest, Symrise Aqua Feed, Cargill and Jefo,
For more information on the program and registration, visit www.tarsaquaculture.com
About TARS

The Aquaculture Roundtable Series® (TARS) initiated in 2011 is a stakeholder-driven effort to facilitate the sharing and exchange of information and experiences for a common goal, to equip the industry with the next phase of growth. It is a platform for all – public, private sector, academia, government and non-government organizations to share new knowledge, deliberate on critical issues, and identify strategies for improvement – to ensure a sustainable aquaculture industry for the next generation. TARS is designed as a series of roundtable sessions to focus on specific sectors of the industry.In the past ten years, TARS covered the following sectors: Aquafeeds in 2011, 2015 & 2019; Shrimp Aquaculture in 2012, 2014, 2016, 2018 & 2021; and Finfish Aquaculture in 2013 & 2017.