News
Cà Mau: Expand the market of frozen cooked crab meat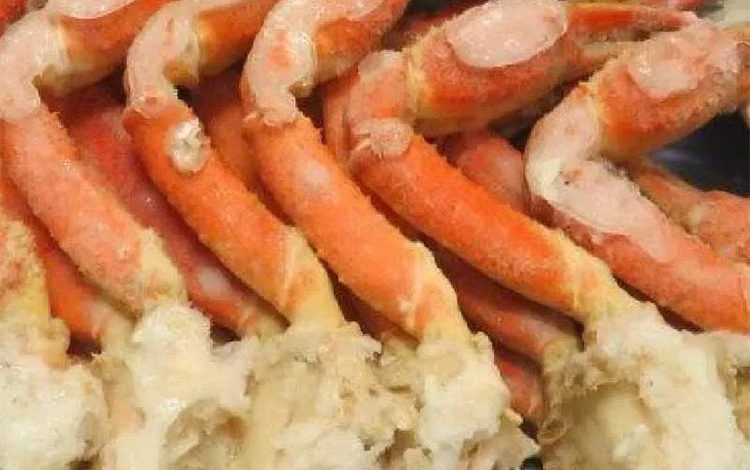 Farmer Trương Hoàng Anh in Tân Hiệp hamlet of Tân Đức commune, Đầm Dơi district has been known for new crab product, frozen crab meat for over the last three years and he is expanding the market.
Hoàng Anh is sort of an expert in selecting qualified crab. As a crab trader, he has been trusted for the quality and origin of Cà Mau crab (mainly restaurants and hotels in Hồ Chí Minh and Hà Nội); thus he was required to produce frozen cooked crab meat. He and his wife started to learn, tested, and provided customers.
Most of the crabs used to harvest meat are small and weak but still tight and keeps the quality of Cà Mau crabs when boiled. Hoàng Anh said: "Material is important and decides the quality of the product, thus I must be very careful. The number of crabs that I have is not enough, I have to buy from other traders, about 100 kg/day (during harvest season). 6kg of whole crab will produce 1kg of crab meat on average. Around 50kg of crab meat may be produced in each harvest season with the expiration date being 6 months.
Crab meat is classified into claw or body meat to meet customers' orders. 
Bùi Thị Lanh (Hoàng Anh's wife) said: "Crab meat is sold at 700,000 dong/kg, claw meat alone is sold at 1.3 million dong/kg".
She provides jobs to 10-15 local workers, mainly women, with income at around 250,000 dong/day. Workers are in charge of boiling and harvesting meat, Lanh does the vacuum sealing herself.
Chairwoman of the Tân Đức commune Women's Union Hoàng Thị Nhật said: "The work is being done manually, but it has brought efficiency. The Union is looking for financial support so that members can expand the production scale and provide more jobs to local women".
VFM