News
Cần Giờ: Cultivate saltwater rotifer biomass as aquatic feed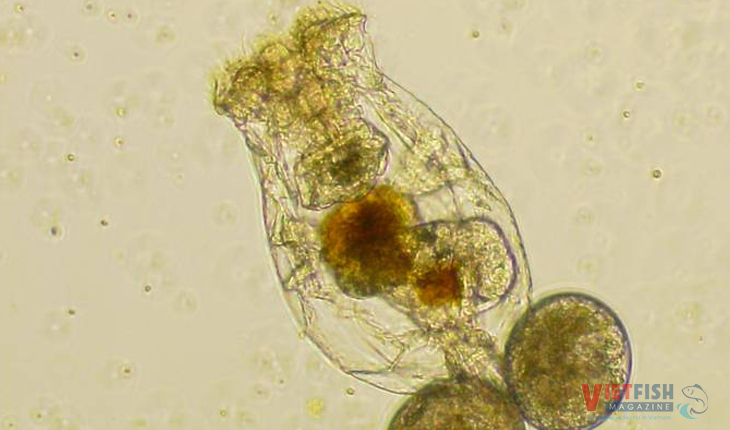 Master Nguyễn Thị Kim Liên, in the Center of Hitech Agricultural Research and Development, said that the cultivation of rotifer biomass in saltwater environment as aquatic feed has made Cần Giờ be proactive in providing seafood production facilities with natural feed, avoiding depending on crops and farming areas.  
Brachionus plicatilis rotifer is one of fresh feed normally used in nursery of postlarvae and baby fishes. Besides, unsaturated fatty acid in rotifers comprises EPA and DHA, impacting the survival rate and development of marine fishes.
Brachionus plicatilis rotifers are fed with 4 different kinds of feed, including Nannochloropsis oculata algae, fermented rice screenings, fermented break, Nannochloropsis oculata algae combined with bread. As a result, rotifers fed with algae combined with bread bring in the highest output (230 ct/ml/day) and the density reaches the highest level (2,770 ct/ml). The density of rotifers are kept the same during the crop to feed post larvae.
The production cost of rotifer is 301.4 thousand dong/litter (algae combined with fermented bread). Farmers can use only fermented bread as feed for rotifers to save as much production cost as possible (202.6 thousand dong/litter).
With nursery, feed is extremely important and rotifers are the most suitable feed for fingerlings. High yield rotifer cultivation farms will help farmers be proactive with fresh feed, reduce transportation cost and increase the survival rate of rotifers up to 15-20%, bringing high effectiveness for farmers.
VFM