News
GenoMar Genetics opens subsidiary in Vietnam, signaling Asian expansion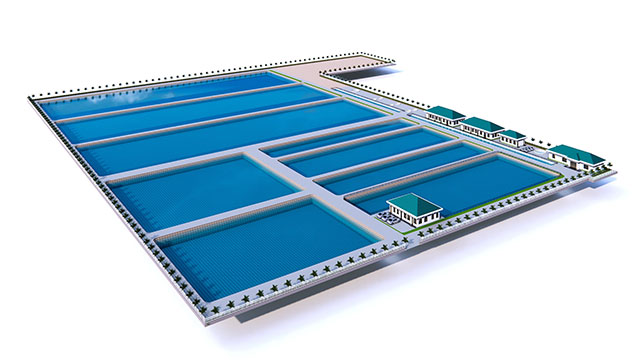 GenoMar Genetics announces the opening of a 100% owned subsidiary in Vietnam. The company will serve the Vietnamese tilapia farmers with high quality genetic material as well as to explore opportunities in the wider aquaculture genetics field.
Expansion in Asia
"After a successful deployment of our business in Latin America region, we are ready to gear up efforts in Asia", says Alejandro Tola Alvarez, CEO in GenoMar Genetics Group.
"Vietnam is the "first flag" we plant in Asia in recent times, and we hope it will be the beginning of an expansionary effort in the region in coming years. We have been looking at the Vietnamese market for quite some time and saw an opportunity to establish ourselves as a reliable, high quality local supplier of superior genetics", he adds
GenoMar Genetics is also well established with production of tilapia fingerlings in the Philippines and Malaysia.
Supply of locally produced tilapia fingerlings
With a capacity to produce 50 million fingerlings per year in phase 1, GenoMar Genetics  Vietnam will supply the domestic market with year-round fast growing and robust tilapia fingerlings of the GenoMar brand.
"Today, 80% of the tilapia fingerlings are imported from China with the subsequent vulnerabilities that comes with it, including supply disruptions and biosecurity issues. Our company arrives at the right time to supply the industry with year-round, disease-free, locally produced excellent genetics", says Nguyen Van Trung, General Manager in GenoMar Genetics Vietnam.
Two hatcheries planned in Vietnam
The first hatchery center located in Tay Ninh province is under construction and will deliver the first products to market in Q3, 2021. It will be equipped with modern features for optimal biosecurity and high technology systems.
"We are planning for a second hatchery in Northern Vietnam to be in operation by Q1, 2022 ahead of the peak season in 2022", says Nguyen Van Trung.
The Tay Ninh facility will bring 30 jobs to the local community and Vietnamese customers will receive technical service from the GenoMar customer support team, who will work regularly with them to optimize the genetic potential of the GenoMar fingerlings and strengthen their business success.
About GenoMar Genetics Group
GenoMar Genetics Group is an international aquaculture breeding and distribution company focusing on the global tilapia markets. From our breeding centers in Norway, Latin America and Asia, we manage innovation and technology programs for some of the most recognized independent brands in the industry such as GenoMar, Aquabel and AquaAmerica.
Our expanding production infrastructure enables to quickly disseminate genetic progress and supply year-round, high quality stocks to our clients contributing to a sustainable and profitable tilapia industry.
GenoMar Genetics