News
Cần Thơ: Build an irradiation center of seafood and fruits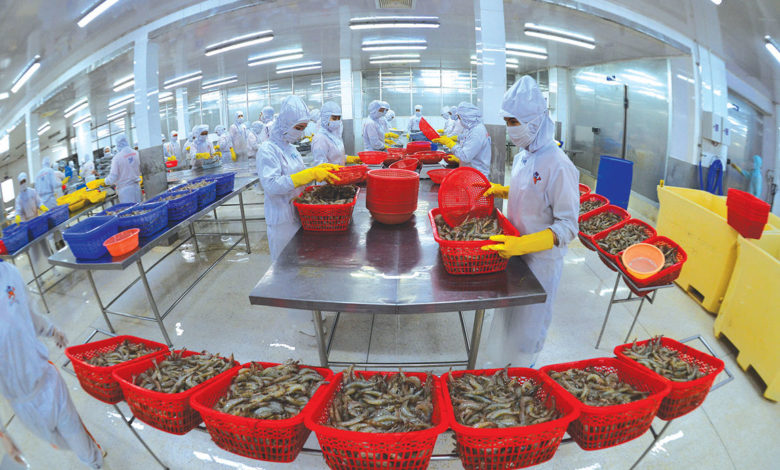 Can Tho Irradiation JSC held the breaking ground ceremony of the big capacity irradiation center to irradiate the agriculture and seafood areas of the Mekong Delta.
The irradiation center is built on a two-hectare land in Cái Răng district of Cần Thơ city, with a capacity of 50,000 tons per year. This center involves the multi-purpose irradiation line and storage yard so as to irradiate fruits, seafood products, and food.
The multi-purpose industrial irradiation line is designed and made by the Research and Development Center for Radiation Technology under the Vietnam Atomic Energy Institute. The industrial irradiation machine must satisfy requirements of safety and specifications given by the International Atomic Energy Agency and Vietnam.
Nguyễn Trọng Tín, Chairman of the Board of Directors of Can Tho Irradiation JSC, the Mekong Delta is in need of shipping and exporting around 18 million tons of all types, however 70% of which must be delivered to large harbors in Hồ Chí Minh and Bà Rịa – Vũng tàu province, leading to higher freight charges. However, there has not been a big capacity irradiation center in the Mekong Delta which can satisfy the most demanding market all over the world. 
Thus, the company's long-term target is to boost the application of atomic energy and put science and technology into daily life, especially sustaining agricultural development and contributing to the general development of the region. 
The storage yard and irradiation line in Cần Thơ will be put into operation in early 2023 with an aim to resolve the biggest problem of the Mekong Delta, the logistics system, connecting the production, consumption, irradiation and storage services. On the other hand, this will reduce the delivery costs for enterprises in the Mekong Delta and boost the exportation of goods through Cần Thơ port.
VFM