News
Canned tuna exports to South Korea surges nearly 500%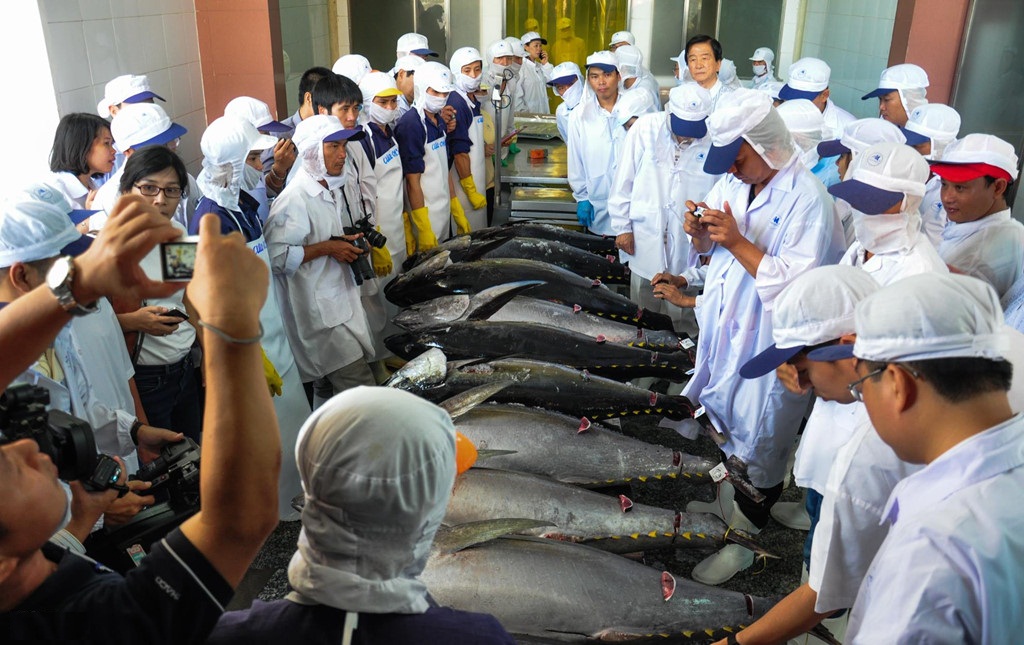 Tuna exports are sharply rising, especially canned products which jumped by 468% from the same period last year, according to VASEP.
According to VASEP, Vietnam's tuna exports to Korea are impressively increasing, while other markets report a decline. Data from the General Department of Vietnam's Customs showed that the accumulated value of tuna exports to Korea in the first seven months rose by 2.5 times y-o-y, reaching over USD 7 million.
A noticeable increase in sales of processed and canned tuna was recorded among the exported tuna categories. Noteworthy is the staggering growth of 468% in the export of canned tuna. 
The average export price of Vietnamese tuna in Korea ranged from 3.2 – 3.5 USD/kg in the first seven months. The average export price of frozen steamed tuna/loin was 4.7 – 6 USD/kg.
Tuna Vietnam, Nha Trang Bay, and Seafood Development are the top three companies shipping tuna to Korea, accounting for 64% of the country's export value.
According to VASEP, the increase in Korea's purchase of tuna from countries, Vietnam included, regardless of rising price (the Korean won became weak versus USD) was attributed to the decline of wild-caught species. The rising demand for canned products was due to the economic downturn, people must control the purse-strings and prefer affordable seafood products.
Vietnam was the biggest eighth tuna supplier to Korea, but ranked in the first position of shipping processed and canned tuna in the first half of 2023, trailing Thailand and Italy. According to ITC, Korea's imports of Vietnamese tuna increased by four times even though the total imports of tuna to this country declined by 7%.
Vietnam's processed and canned tuna products accounted for nearly 77% of the total imports of these categories into Korea. Thailand followed with 16%.
VFM