News
Preparations for welcoming the DG-MARE delegation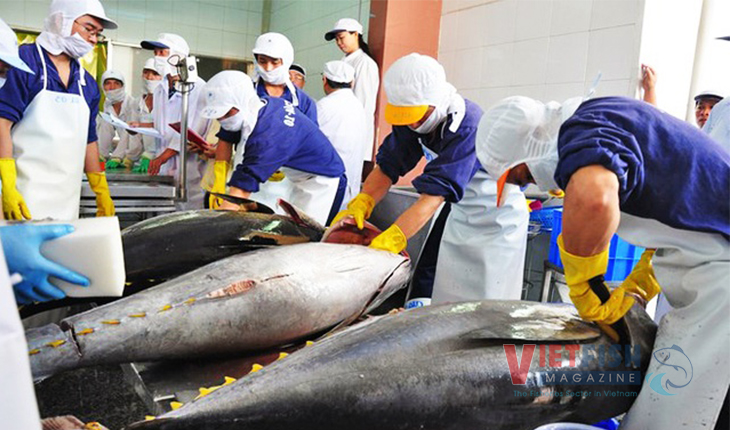 On 07 October, the Ministry of Agriculture and Rural Development sent an official document to the companies related to traceable seafood processing for exports to the EU market, requiring them to review their operation and prepare well for welcoming the EU's DG-MARE delegation.
The European Commission's Directorate-General for Maritime Affairs and Fisheries (DG-MARE) will pay a visit to Vietnam from 04 to 12 November to see how Vietnam has been managing with their warning related to illegal, unreported and unregulated fishing. The Ministry of Agriculture and Rural Development (MARD) regards the conclusion made by DG-MARE after this patrol as an important milestone for Vietnamese seafood to penetrate the EU market. To achieve good results from the meeting with DG-MARE, MARD is requiring all companies related to traceable seafood processing for EU market penetration to update all the IUU regulations and norms (such as Fishery Law, Decree no.26/2019/NĐ-CP, Decree no.42/2019/NĐ-CP, Circular no.21/2018/TT-BNNPTNT) and strictly follow the instructions and guides stipulated in the official documents that are issued by competent authorities under MARD such as Directorate of Fisheries, NAFIQAD.
Those companies must review their internal regulations and system of managing domestic and imported raw materials so that their products always meet traceability standards when exported to the EU. Beside this, for thorough preparation, MARD assigned NAFIQAD to lead and work with the Directorate of Fisheries, Provincial Department of Agriculture and Rural Development to set up working teams who are responsible for checking how seafood companies follow the IUU regulations and heed DG-MARE's warning until the end of October.
According to VASEP, Vietnam's seafood exports to the EU face considerable challenges after two years of "yellow card" warnings, with sales reaching US$390 million in 2018, down 6.5%, and standing by in the first eight months of 2019 with US$251 million. Once the second biggest seafood exporter to the EU, Vietnam now holds the fifth rank, with its market share falling from 18% to 13%.
VFM