News
Heavy fine is levied on trespassers to marine exploitation area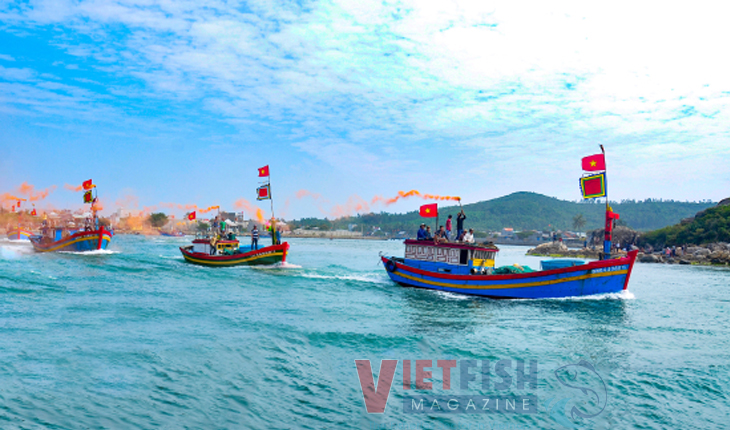 The Cà Mau People's Committee has just decided to impose an administrative fine of one million dong on Mr Hứa Chí Tâm, 41, in the Ô Rô hamlet, Tân Ân commune, Ngọc Hiển district, for his contravention of marine exploitation activities. 
Tâm is fined after trespassing territorial waters without any license. The boat owner is fined another 17.5 million dong for using an expired certificate of technical safety of a fishing boat, 4 million dong for uninstalling the surveillance system out of the boat without the supplier's consent, and 7.5 million dong for being lack of regulated certificates. When combined, he got fined 1.029 billion dong.
The fine decision also charges him a total fee of repatriating the crew who was captured by the authority abroad. This is the biggest administrative fine that the Cà Mau government has imposed on those in contravention of marine exploitation regulations.
While purchasing seafood in the South West water on January 2020, Tâm uninstalled the surveillance system out of his boat and attached it to another one to avoid being discovered by the authority. After that he set forth to Malaysia's territorial waters where he bought fish legally. He was then captured with the whole crew and his boat was confiscated.
VFM