News
Factories are in need of shrimp material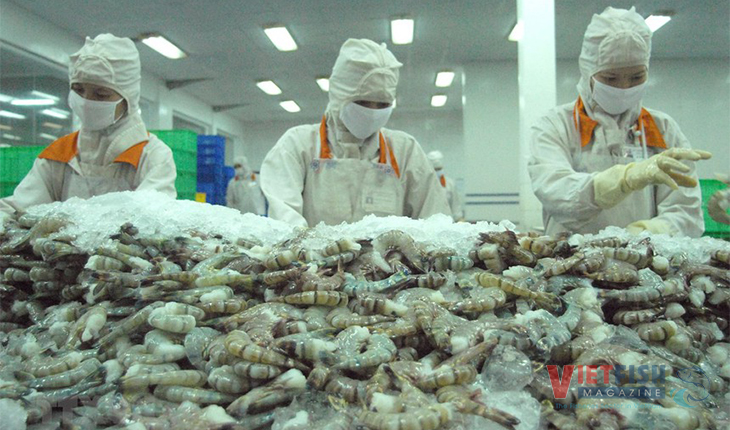 Despite order cancellation due to the covid-19 pandemic, multiple factories related to seafood processing for exports in Cà Mau does not reduce either their staff or operation capacity.
General Director of Minh Phú Seafood company's factor in Cà Mau, Lê Văn Điệp said that even though in the first three months, the factory saw a 20% decrease in export volume from the previous year due to corona virus spread, 10% order cancellation and prolonged delivery, Minh Phú has kept purchasing shrimp material as usual.
The company's warehouse, which can contain 2,000 tons of material after being processed, is full. It has to enter into contracts with other companies for cold storage so as to maintain and stabilize the orders and potential supply after the pandemic is brought under control.
Deputy General Director of Cà Mau Seafood Processing and Service JSC (CASES) Lê Quang Khánh said the company received order cancellation requests from customers up to 20%, equal to 1,000 tons of seafood; however it kept producing to cover the rest 80% of orders and prepare for contingencies in case of domestic short supply in the next few months.
Cà Mau estimates to reach 146,500 tons of seafood by the end of the first quarter of 2020, up 3.2% from the previous year. Shrimp output is forecasted to reach 88,000 tons, up 1.2%. The super-intensive shrimp farm will increase by 19.7% and the improved extensive farm will raise by 7.1%.
Demand of local people in seafood was growing during the pandemic, especially processed shrimp products of medium and small size sold in supermarkets, according to leaders of multiple companies in Cà Mau.
VFM