News
Kien Giang: Aquatic production increased over 10 percent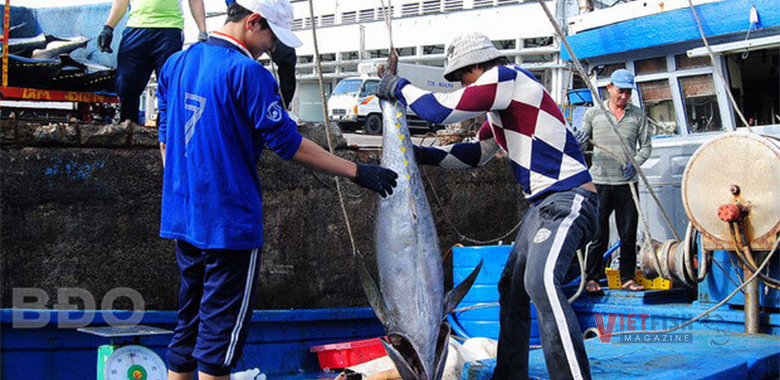 The total fish catching and aquaculture of Kien Giang province reached 836,175 tones in 2020, surpassing the yearly target by 10.75 percent, according to a local official.
Quảng Trọng Thao, Vice Director of the provincial Department of Agriculture and Rural Development, said that the catching volume exceeded 572,000 tonnes, while the output of aquaculture is 264,105 tonnes. Notably, the province produced 92,490 tonnes of shrimp in the year, up 11.7 percent year on year.
He said that the province is re-structuring its fishing activities towards reducing small vessels and increasing large capacity fleet. Meanwhile, the province has focused on transferring farming technology to farmers, especially in shrimp breeding, while applying Semi-biofloc and Biofloc technologies in shrimp farming, thus raising the productivity from 10-12 tonnes per hectare to 30-50 tonnes per hectare.
The province will expand industrial shrimp farming areas, especially in the Long Xuyên quadrilateral area, while switching ineffective rice fields to shrimp-rice farming.
Along with the improvement of infrastructure system, the province will work to enhance the quality of feed and disease control in aquaculture, said Thao. He added that Kiên Giang will also support fishermen to catch efficiently parallel with guiding them on the preservation of natural resources, while rolling out measures to prevent illegal, unreported and unregulated fishing (IUU) in line with the recommendations of the European Commission (EC).
VFM