News
Kiên Giang plans to produce 116,200 tons of shrimp in 2023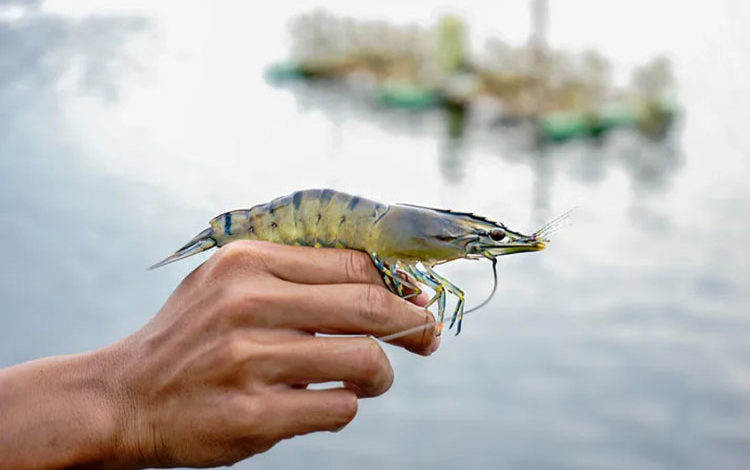 Kiên Giang province sets a target of producing at least 116,200 tons of shrimp in 2023, 7,700 tons higher than the plan of 2022.
Deputy Director of Kiên Giang provincial Department of Agriculture and Rural Development Quảng Trọng Thao said that the fisheries sector built a schedule of stocking brackish water shrimp in 2023 and advised farmers to follow it so as to eliminate disease outbreak and bad impacts of the weather as much as possible.
Likewise, farmers and shrimp producing facilities are advised to frequently follow up weather forecasts, environment and disease information so as to deal with sudden events in time. Besides, they should apply advanced technologies into production to improve productivity and quality.
According to the schedule, black tiger shrimps and white leg shrimp subject to intensive culture and semi-culture should be stocked from January to December 2023 when salinity level is perfect, water resource is controlled, rehabilitation is enabled and germs are killed among crops. 
The black tiger shrimp – rice crop in U Minh Thượng should be started from January till April 2023, and harvest should be made within August; while along the Cái Lớn river in the West of Hậu river, black tiger shrimp should be stocked from January to March and harvested within August; in Kiên Lương, Giang Thành, Hòn Đất districts and Hà Tiên city under Long Xuyên, black tiger shrimp should be stocked in March and April and harvested in August 2023.
The improved extensive shrimp culture model and shrimp-mangrove model should be carried out from January to December, depending on the weather conditions and salinity in each area. Shrimp should be kept in nursery ponds within three or four weeks before being transferred to grow-out ponds. Stocking should be conducted every one or one and a half months, and harvest is made when shrimps reach proper sizes. The intercropping of giant river prawn and rice should be started from February till July and harvest will be carried out five or six months later.
The province continues to terminate ineffective rice fields and changes them into shrimp-rice farms, giant river prawn-rice intercropping farms, and shrimp-rice ponds with an aim to achieve VietGAP, GlobalGAP, and ASC certificates in U Minh Thượng, Long Xuyên, and Gò Quao district. Farmers in Kiên Giang are encouraged to multiply the two-stage industrial shrimp farming model.
VFM