News
Minh Phú changes 2020 business plan, from threefold profit increase to decline of 30%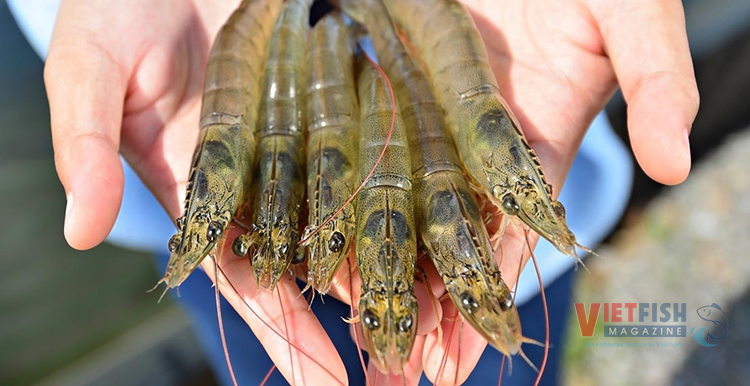 Vietnam's king of shrimp Minh Phú has changed its plan of reaching 1,368 billion of profit before tax, a threefold increase as compared to 2019, to a decline of 30% from the 2019 plan.
As stated in the new issued document prepared for the Shareholders' Annual Meeting 2020, Minh Phú corporate (MPC) sets a target of exporting 56,700 tons of shrimps valued at $638 million, down 1% from 2019. The corporation plans to expand its farming area in Kiên Giang and Lộc An for stocking in around 1,000 ponds.
The revenue plan of 2020 decreases by 11% to 15,206 billion dong, with profit before tax reaching 994 billion dong, down 30% from last year. The corporation achieved 35% of the plan in 2019.
The 2020 business plan has been changed. MPC had scheduled its 2020 business plan of achieving the incorporated profit before tax of 1,368 billion dong, a threefold increase from last year's number.
MPC recognized a net revenue and prime cost of 15% and 14% decline respectively compared to the same period last year to 2,844 billion dong and 2,603 billion dong, resulting in a 30% decline of gross profit to 241 billion dong in quarter I of 2020. In general, in the first quarter of 2020, MPC saw a decrease by 33% in net profit to 58 billion dong.
The unsold stocks increased by 11% in March 31, 2020, up to nearly 3,224 billion dong with over 2,872 billion dong being finished product and goods. In contrast, the short-term receivables decrease by 10% to 1,266 billion dong. By the end of quarter I of 2020, MPC's total asset was valued at 8,320 billion dong, slightly up 3% from earlier this year.
Minh Phú has faced challenges with the export volume reaching $644 million in 2019, down 14$. The biggest destination of Minh Phú's shrimps is the US with 38% density and Japan with 21% density.
According to MPC's leaders, the failure in the 2019 crop resulted in a short supply of material, moreover, it has stopped importing shrimps from India since mid 2019. The corporation faced challenges selling shrimps to the US due to the accusations of avoiding anti-dumping duty launched by Lahood Senator.
The corporation approved the nullification of Tsukahara Keiichi as a member of the Board of Directors and voted Nagoya Yutaka as the new member for the period 2019-2024.
VFM