News
Multiple seafood companies report losses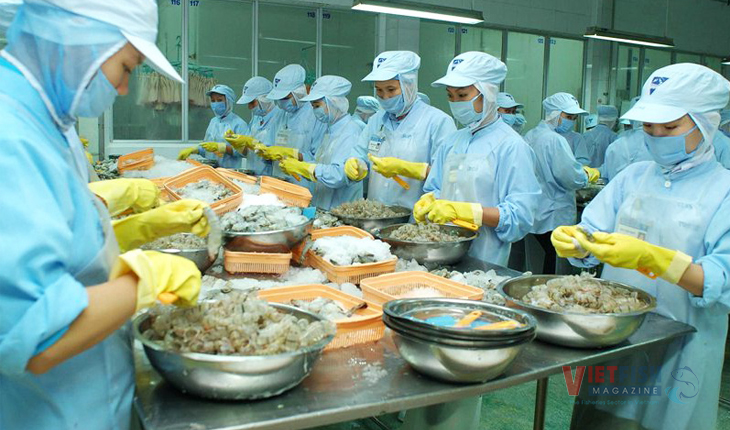 Seafood companies experienced a stagnant business in the first six months of 2020, with 70% of them reducing revenue and many reporting losses in two consecutive quarters.
Slump in revenue, 30-50% decrease in orders
By the end of July 2020, seafood companies on the stock exchange have reported their business results of the first half of 2020 which is stagnant with a plunge in revenue and profit.
11 of 16 seafood companies saw a slump in revenue as compared to the same period last year. NGC is one of them, with 8.7 billion dong revenue by the end of June, down 91% from 93.2 billion dong of the previous year.
AVF's revenue reached 12.7 billion dong, down nearly 73% from last year.
Power houses in fisheries industry such as VHC, IDI and ANV reported decreases in revenue by 14%, 21% and 14% respectively compared to the same period last year.
The slump in revenue resulted in a plunge in profit, even losses, in the first half of 2020. TS4 suffered from losses in two quarters with revenue less than production cost, leaving 23.3 billion dong loss of accumulated value.
Việt An (AVF) continues to report a loss of 58 billion dong in the first half of 2020 while it set a target of break-even this year. Mekong Seafood (AAM) earned 71 billion dong profit in the first six months of 2020, making it a very long hard way to reach the target of 8 billion dong profit before tax in 2020.
Vĩnh Hoàn (VHC) reported a profit of 367.6 billion dong in the first six months of 2020, down a half from the same period last year due to reduction in prices and impact of covid-19 pandemic. Nam Việt (Navico) recorded a fall of 79% in profit after tax in the first half of 2020, reaching 75.5 billion dong.
International Development and Investment Corporation (IDI) said that the covid-19 pandemic wrecked the exports of frozen pangasius fillet in the face of market disruption and plunge in exporting prices. The Corporation reported a 82% decrease in profit, with a worth of 40 billion dong, as compared to the same period last year.
Cửu Long An Giang Seafood Corporation (ACL) earned 5 billion dong profit in the first half of 2020, down 95% from last year's value of 113 billion dong. According to leaders of ACL, logistic services were badly impacted by the covid-19 pandemic, leading to serious challenges in exports. There's a time when the amount of unsold stocks increased, the Corporation suffered from a spike in production cost.
Sao Ta Seafood (FMC) is possibly the only company reporting a positive business result with profit reaching 52 billion dong, a slight increase in profit by 2% compared to the same period last year.
Can EVFTA resolve difficulties?
The EU-Vietnam Free Trade Agreement, which was enforced on August 01, is considered a trigger of the fisheries industry as this is a new-generation and general free trade agreement with special regulations in tariff preferences.
As much as 50% of tariff lines will be exempted immediately, and the rest will be eliminated through its 3 or 7 year long period. Canned tuna and fish balls will be imposed a tariff quota of 11,500 tons and 500 tons respectively.
Some products under the current imposition of high duties will be totally exempted such as lobster (8-20% current duties), crab stick (14.2% current duty), and cod fish (13% current duty). Oyster, scallop, cuttlefish, flounder and sea cucumber with current import duty of 8-11% will be exempted, creating advantages for processing companies to export their seafood products.
Besides the essential benefits from import duty elimination, the new-generation FTA such as EVFTA paves a way for Vietnamese seafood to expand the market and increase competitiveness against competitors that are not part of the treaty, according to Vasep. Furthermore, Vietnam's fisheries industry can attract more foreign investments, improve production technology and product quality, and trigger the market opening.
VFM