News
Ninh Bình: Kim Sơn is expected to become the center of oyster seed production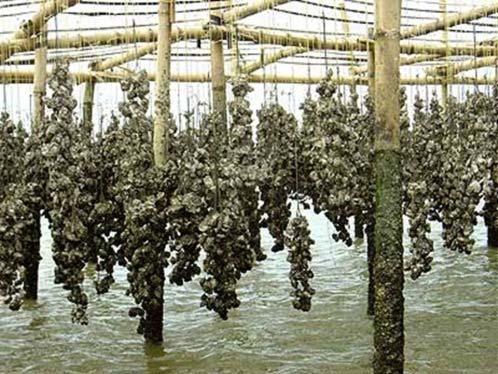 With natural advantages, the Kim Sơn coastal area has become the center of oyster seed production with remarkable quality against Chinese oyster seeds.
Vũ Nam Tiến, Director of the department of Agriculture and Rural Development in Ninh Bình said: "Thanks to natural advantages, the alluvial ground of the Kim Sơn coastal area encroached hundreds of meters to the ocean, and is suitable to produce oyster larvae".
"If China's oyster spats reach a survival rate of 60%, those produced in Kim Sơn can reach up to 80-90%. Thus, many agencies in Quảng Ninh and Hải Phòng came to this area to make investments into oyster seed production, producing around 2.3 billion larvae each year", said Tiến.
The General Director of Directorate of Fisheries Trần Đình Luân said: "Kim Sơn is benefiting the best natural condition for producing oysters. Thus, a considerable investment should be made to take full advantage of this condition"
However, the most difficulty in developing fisheries in the Kim Sơn coastal area is the lack of infrastructure as salt water supplying system and a separate discharge system. As there is no detailed plan for the coastal area from the Bình Minh 2 dyke, companies are worried about making a long-term investment into aquaculture.
So as to develop the aquaculture area from the Bình Minh 2 dyke towards the ocean, Ninh Bình's People's Committee disbursed around 350 billion dong for infrastructure where about 250ha inside the dyke and 450ha outside the dyke are used for aquaculture.
Phạm Quang Ngọc, Deputy Chairman of Ninh Bình's People's Committee suggested that the Ministry of Agriculture and Rural Development should promptly send an inspectorate to the province for reviewing and re-organizing the local agriculture as well as planning for agricultural development.
VFM