News
Phú Thọ: Rear freshwater crab in rice field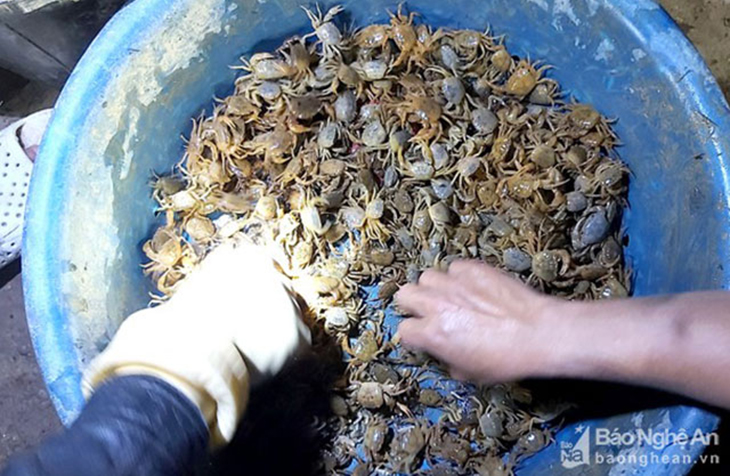 After one year of deployment, the project "Commercial farming freshwater crab in rice field" in Đoan Hùng and Lâm Thao districts of Phú Thọ province brought high economic efficiency and paved a new way for farmers to make their pile.
Since earlier 2021, the Center for Agricultural Extension in Phú Thọ has deployed the model of "farming freshwater crab in rice fields" in some localities such as Đoan Hùng and Lâm Thao.
The newly deployed model has brought high economic value and has been multiplied by local farmers. In 2022, the Center for Agricultural Extension in Phú Thọ brought the model to Phù Ninh and Thanh Thủy districts.
Farmer Đỗ Mạnh Thắng (in Trung Giàu of Bình Phú commune, Phù Ninh district, Phú Thọ province) shared that he was provided with 30,000 crab broodstocks and instructed carefully about crab farming techniques.
He followed the technical process of crab farming and realized that crabs weighed up well after 15 days of stocking and some gained weight 1.5-2 times.
As calculated by the Center, farmers may stock 100kg of crabs (size 300-350 pcs/kg) in a 900m2 field.
After just five months of stocking, crabs will weigh up and reach 60-80 pcs/kg. With the price of 90,000-140,000 dong/kg, farmers can earn 15-20 million dong profit after production costs from each crop. From the second year on, profit from freshwater crab farming will rise year by year. 
Due to a high demand for freshwater crabs, farmers don't have to worry about sales of commercial crabs. Those with high quality will be brought right on the farms.
In the next few months, the Center will continue to instruct and transfer the crab farming techniques to farmers.
VFM