News
Plan to reduce exploitation of marine resources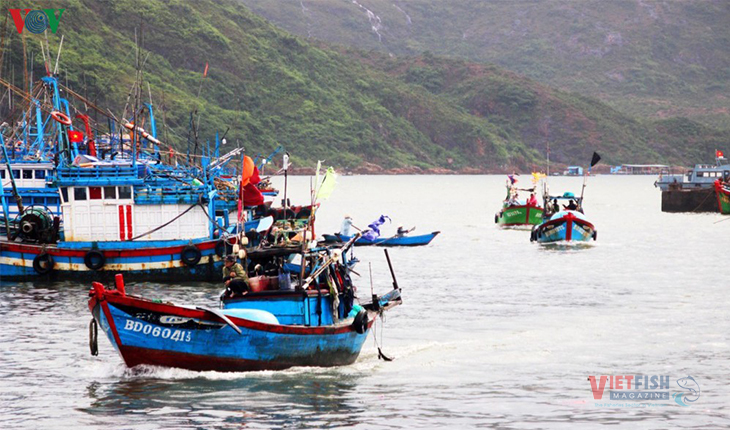 This is one of the significant assignments of the overall five-year plan developed by the Government when carrying out the Resolution no.36-NQ/TW about sustainable development strategy of Vietnam's marine economy up to 2030, vision to 2045.
The general plan up to 2030, vision to 2045 points out six contents and solutions to (1) marine and ocean management, (2) coastal management, marine and coastal economic growth, (3) livelihood enhancement, marine culture development with negative environmental concerns, (4) science and technology, human resource development, (5) environment, natural disaster, climate change and sea level rise response, and (6) security defense assurance, external affairs and international cooperation.
Tourism will be developed with trial tourist routes out to islands and offshore areas opened in combination with other marine services. Advertisement will be promoted, products and product chain will be diversified, international tourism destination brand will be established on the basis of biodiversity conservation, natural, cultural and historic heritage development in areas and regions, and connection with international tourist routes.
Besides, the harbour system will be built as planned with simultaneous design to meet growing demand in industrialization and modernization of the country and enable Vietnam to achieve integration and compete with countries worldwide.
The fisheries industry will focus on aquaculture in the ocean and coastal areas by applying high technologies into production. Extirpative exploitation will be prohibited so that offshore fishing will be boosted for assuring exploitation sustainability and marine resources development.
Production practices in aquaculture and marine exploitation will be developed to improve the production, quality, effectiveness, and suit the conditions of environment and marine resources. Fishermen's livelihood must be enhanced and security and defense must be assured nationwide.
VFM