News
Vietfish Magazine Interview with Dr. Harris Wright – SIS's Director of Research and Development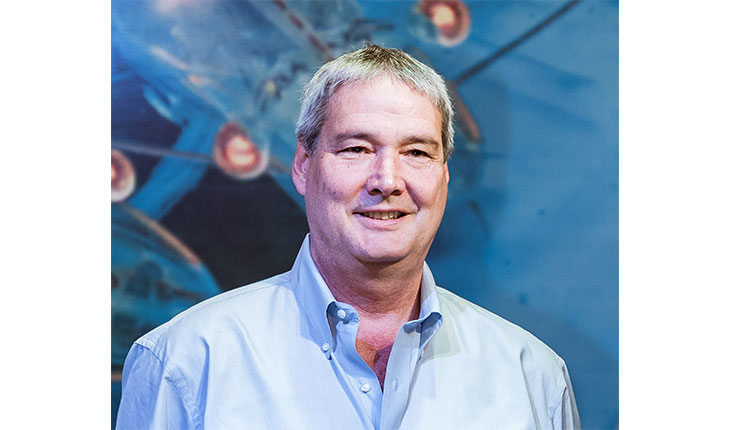 How did you come to be involved in this industry? I was recruited in the summer of 2000 by the initial investors of SIS, including Dr. Edward Scura, to develop a sustainable breeding program for SPF Vannamei.
What has been your proudest achievement, whilst working at SIS? Has the company expanded greatly since you have been part of the team?
SPF broodstock product development has been my proudest achievement while at SIS. Also being an integral part in Vannamei farming expansion over the last 20 years has been satisfying. Simply looking at the total annual tonnage of farmed Vannamei produced going from 0.25 tons in 2000 to over 5.0 million tons in 2021 is remarkable and SIS has been a great part of that increase. We started as a single facility with 8 employees and now operate multiple facilities globally with over 100 employees.
What are the biggest challenges for your industry, and how do SIS combat and resolve these issues?
Disease outbreaks continue to be the single most significant challenge facing shrimp farmers. Both know diseases and emerging diseases have long plagued shrimp farmers resulting in inconsistent crops and reduced profitability. However lately, we have been hearing performance challenges due to seasonal and climate conditions. Specifically, large sudden swings in temperature and salinity make crop management more challenging and farming results harder to predict. As a breeding company, developing products with both specific pathogen resistance as well as general hardiness to the environment is key to future product development. Biosecurity and education of farmers in good biosecurity practices are also important concerns for the future of shrimp farming. Also, the propagation and sale of locally produced F2 broodstock remain an industry wide concern. F2 broodstock are a major source of disease propagation and spread of many known diseases. These diseases can afflict all shrimp farmers not just those who purchase post larva from F2 broodstock. SIS is working with local officials and farmers to educate them on the dangers of post larva from local F2 broodstock.
SIS recently launched SIS Superior 2 in Vietnam, the innovation from the SIS Superior. Can you tell us more about this new product?
This product is in response to Vietnamese farmers wanting fast growth rate for their very high intensive farming systems. The Superior has been developed along the lines as other SIS fast growing products by selection for fast early growth and continuous fast growth throughout the grow out cycle without sacrificing general hardiness.
What do you see as a possible challenge that the industry may face over the next five years, and how will your company play a part in prevention or solving it?
I believe the challenges facing the industry in the next five years will be similar to the ones they are facing today unless we adopt better biosecurity practices. Education and working with farmers are key in teaching practical and effective husbandry. Also, the adaption of new farming technologies including high intensity cultures and RAS systems will require the attention to detail unlike traditional farming practices. SIS hopes to provide the technical service and other platforms of communication to keep shrimp farmers up to date the most relevant news and information with all these innovations.
In your view what has been the impact of the Covid-19 pandemic on aquaculture in Vietnam?
COVID has certainly had a major impact on aquaculture in Vietnam. From supply chain disruptions to reduced personnel travel, all have negatively impacted aquaculture results. However, I am certainly impressed at the resiliency displayed by the Vietnamese farmer in achieving the results they were able to obtain given these conditions.
What is the future for aquaculture as viewed by SIS?
We are excited about the future of aquaculture. It is a fast growing and highly competitive industry that is going to play a vital role is supplying healthy high-quality protein to the world population economically and efficiently. New technologies are being employed by SIS that will make product improvements and developments more rapidly thus improving shrimp farmers economies.
And finally, do you have any projects or plans that we should look out for over the coming year from you and your company?
At SIS, we are always looking to the future with the purpose of innovation, product development and improving farming results. We are definitely working on new projects in the coming future.
Thank you Sir!
VFM