News
Vietnam and India cooperate for fisheries development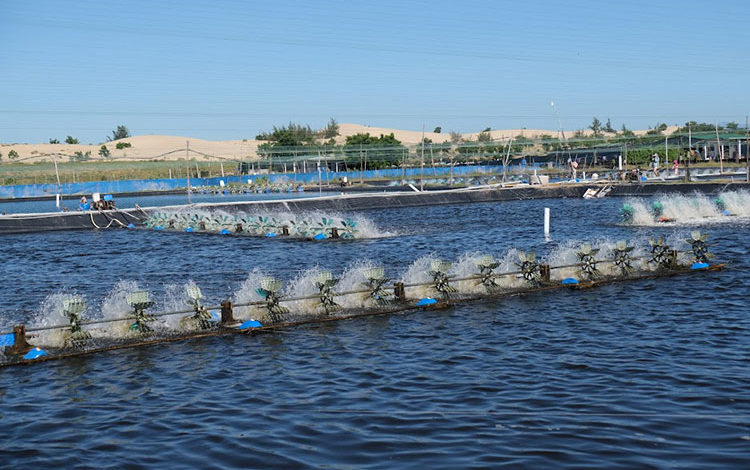 India is one of the top ten leading trade partners of Vietnam and Vietnam is in the top 17 trade partners of India in the world and the top four biggest partners in the ASEAN region. In 2021, the bilateral relation brought in over USD 12 billion. India is hoping to work out a cooperation scheme for further trade development between the two countries.
A workshop, namely "opportunity for trade development between Middle provinces of Vietnam with India" was held in Khánh Hòa on May 10. Vietnam's middle provinces such as Khánh Hòa, Ninh Thuận, Bình Thuận have a long coastline, lost of deep ports such as Vân Phong, Cam Ranh, Nha Trang, Cà Ná, Vĩnh Tân, Phan Thiết, Phú Quý, LPG, Tuy Phong, and airports under construction such as Long Thành and Phan Thiết. This infrastructure creates favorable conditions for developing the local logistics service, connecting the world, helping Vietnam become an international transshipment center, and promoting the importation and exportation.
Moreover, these provinces have a huge potential in exploitation and aquaculture. Khánh Hòa is spending 3,386 ha of land in aquaculture, bringing in an output of 12,476 tons. Fisheries is one of Bình Thuận's key sectors with 5,200 ha in aquaculture, bringing in an output of 200-220 thousand tons and accounting for 30% of the province's export volume every year.
Seafood is one of potential products that Vietnam exports to India. In the first four months of 2022, Vietnam's seafood export value to India reached USD 7.2 million, up 22% from the same period last year, however, accounted for just a small amount of the total Vietnamese products going to India. Thus, Vietnam can increase its sales of seafood in this market.
Chairman of the Seafood Exporters Association of India Alex Ninan said that Vietnam had favorable geographical conditions to promote their trade to auxiliary markets, especially China. Besides, an Indian representative highly evaluated Vietnam's skillful laborers and active young workers when it came to digital transformation.
Mr Ninan is looking forward to greater cooperation between the two countries in the long run so as to establish joint ventures that will promote importing and exporting activities to create a consecutive chain from material suppliers to processing facilities and consumers, without any intermediaries.
India's Government has developed policies to enable foreign enterprises to invest into the country such as reduction of investment procedures, reduction or cut of business income tax and land leasing with an aim to improve the domestic production, enhance the export potential, and decrease the deficit.
VFM