News
Vietnam extracts collagen from waste pangasius skin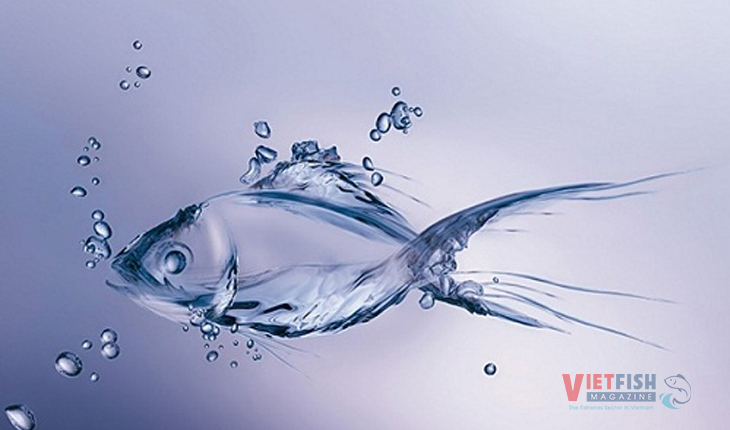 As many as 8 tons of pangasius skin are wasted every day and considered by- products which are sold at a very low price. Scientists are extracting collagen from those products to increase the value of the fishery industry.
Vietnam brought up $2 billion from exporting 1.3 million tons of pangasius in 2019. However, only 30% of weight of the body content were used, up to 70% of the head, skin and bones were waste products. A pangasius factory discharges from 5 to 8 tons of skin into the environment, causing pollution.
However, fish skin contains up to 50% of dry matter such as collagen among 69% of protein. Assistant Professor and Doctor Phan Đình Tuấn and his team in the University of Science and Technology have succeeded in extracting collagen from waste pangasius skin so as to increase the value of the fisheries industry.
Technology "changes the game"
According to reports by many organizations, the global demand for collagen was estimated to be 920 tons in 2019 and forecasted to reach a worth of $7.5 billion in 2027, with a double growth of 6.4% every year from now to 2027.
Vietnamese scientists have seen great potential of collagen extracted from pangasius skin, therefore, studied and adopted many methods from 2000, with the vast majority having disadvantages and being ineffective. The old method still leaves 5% of fat content in pangasius products, meanwhile less than 0.5% is required.
Assistant Professor and Doctor Phan Đình Tuấn and his partners have "changed the game" by extracting pangasius skin. They realize that reducing the fat content will reduce the amount of collagen after extraction, thus, they focus on improving the treatment of fish skin before extracting.
They put pangasius skin in the mixture of NaOH, LASNa and ethanol at the rate of 1/10 and temperature of 4 degree Celsius to eliminate fat content, decolorise and deodorize.
In the next step, Tuấn and his partners extract collagen by combining acetic and enzyme pepsin at the degree from 3°C to 17°C within 24 hours. Finally, NaCL is added to extract raw collagen.
From model to actual
Raw collagen is dried at a specific condition, creating a product with high molecular weight, no color, no scent, low fat content and being suitable to the  manufacture of domestics, food, and drugs.
Besides, collagen's structure won't be changed when being stored at the temperature below 39,5°C, thus, it's easy to be preserved. This method brings the productivity up to 84.81%, helping avoid wasting the input material and improving the value of pangasius in general and pangasius products in particular.
This study helps either take advantage of discharged by- products, or determine the influence of acid acetic, enzyme pepsin and the rate of solvent/fish skin) into collagen extraction.
From this study, the group can apply this technology into other species such as basa. The method of extracting collagen from pangasius skin developed by Assistant Professor and Dr Phan Đình Tuấn and his partners in Ho Chi Minh University of Science and Technology has been granted a patent no.2-0001753 by the National Office of Intellectual Property of Vietnam.
VFM