News
VietShrimp 2023 – "Innovative value chain upgrading"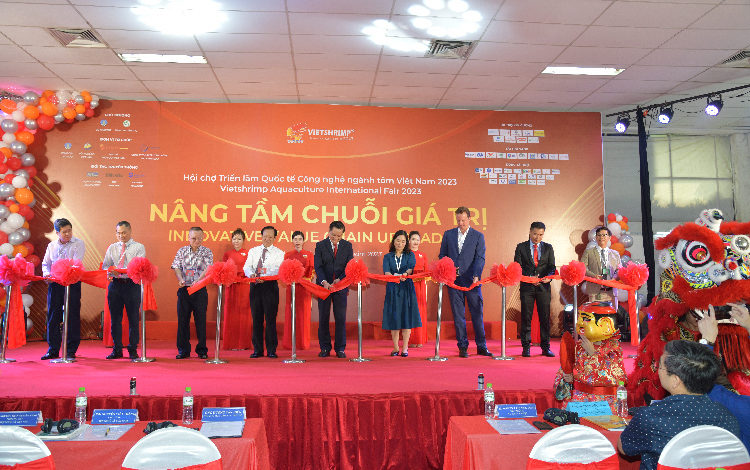 Over the years, Vietnam's shrimp industry has shown consistent growth in farming area. In addition, our country's shrimp industry is facing challenges due to climate change, the environment, and diseases. International integration creates opportunities, but it also creates many challenges to compete.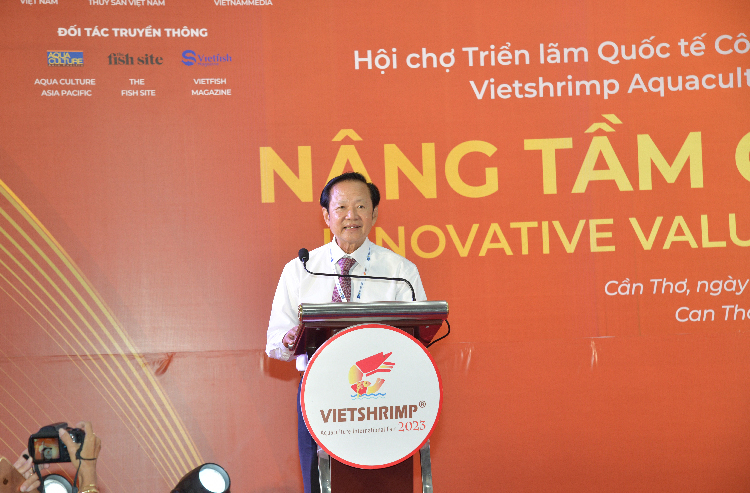 Mr. Nguyen Viet Thang, Chairman of the Vietnam Fisheries Society (VINAFIS) – Head of VietShrimp 2023 Organizing Committee
Mr. Nguyen Viet Thang, Chairman of the Vietnam Fisheries Society (VINAFIS) – Head of VietShrimp 2023 Organizing Committee, also emphasized this morning (April 12th, 2023) at the opening ceremony of the fourth VietShrimp Aquaculture International Fair 2023 (referred to as VietShrimp 2023): "Over the past years, Vietnam's shrimp industry has had many innovations and developments, especially in the rising of application of new technology in many households and businesses". However, the production efficiency and competitiveness of Vietnamese shrimp products remain limited, and the industry continues to face numerous challenges. It is necessary to promote the value chain in order for Vietnamese shrimp to become more competitive in the market.
VietShrimp 2023 will be held from April 12 – 14th, 2023 at CanTho Promotion Agency (CPA) – 108A Le Loi, Cai Khe Ward, Ninh Kieu District, Can Tho City. With the approval of the Ministry of Agriculture and Rural Development, City People's Committee Can Tho, Vietnam Fisheries Society has joined forces with the General Department of Fisheries; Vietnam Aquaculture Magazine and other partners to organize this exhibition.
VietShrimp 2023 is one of the largest and most comprehensive Expos for the shrimp industry in Vietnam, Southeast Asia, and Asia in general. This year's Expo attracted more than 15,000 visitors, with 200 booths from 150 domestic and international businesses, and organizations operating in all fields related to the seafood industry in general and shrimp in particular, from seed, food, preparations, drugs, vaccines, processes, and technologies… Symposium sessions with many interested and knowledgeable managers, scientists, experts, and businesses participating and sharing useful information.
The Organizers of VietShrimp 2023 hope to continue receiving support in order to bring Vietnamese shrimp to many new lands, register and affirm the position and brand of Vietnamese shrimp on the global shrimp industry map. Thousands of shrimp farmers, farms, businesses, companies, domestic and international experts, departments, and visitors attended.
Some pictures at the Opening Program: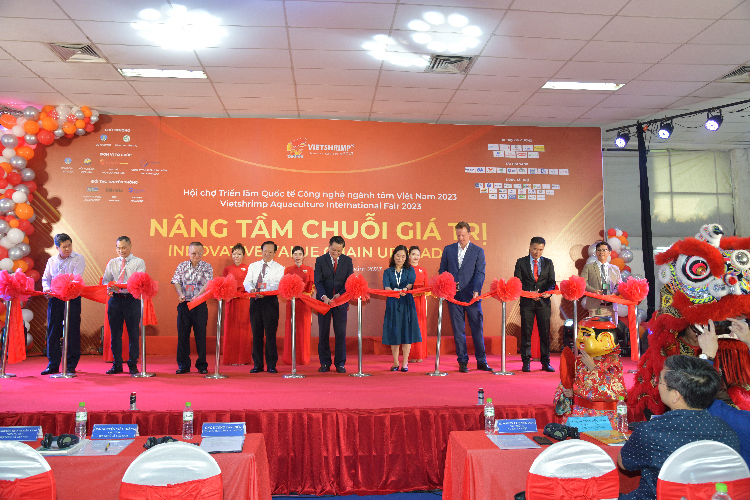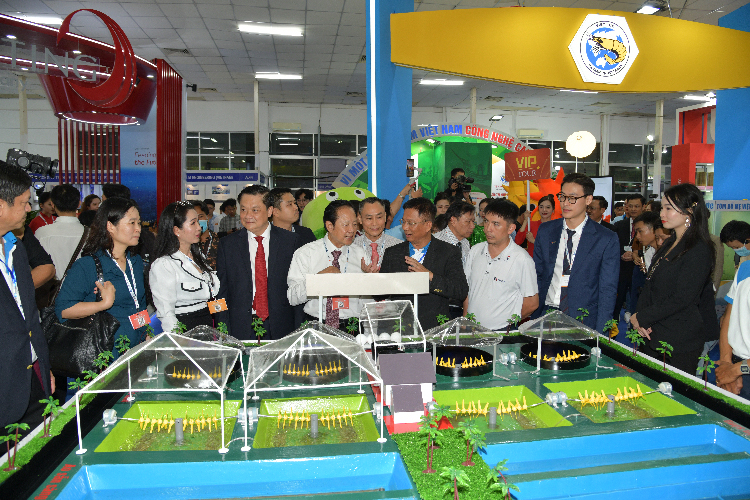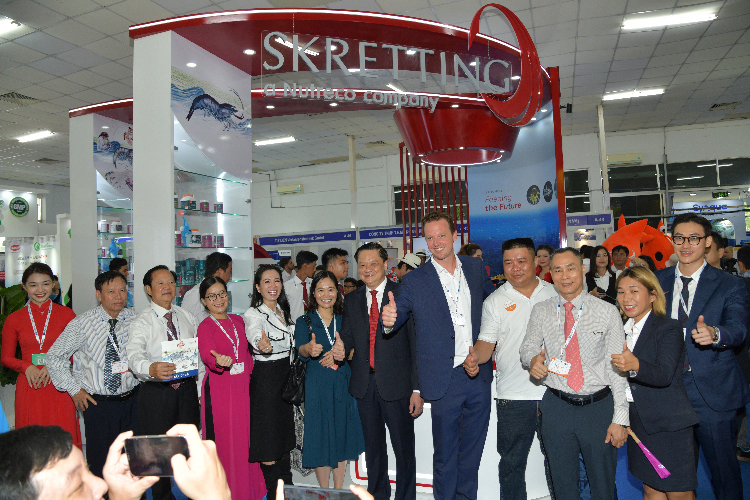 VFM