News
Vietnam takes drastic measures to prevent chemically injected shrimp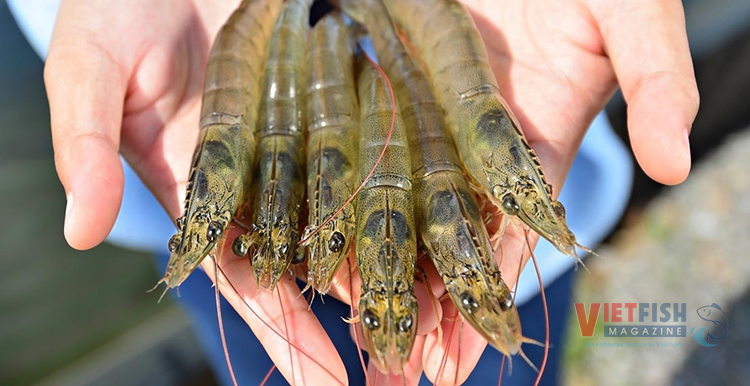 Bình Định provincial competent authorities have taken different samples for testing since early this year to determine the amount of prohibited antibiotics and chemical contaminants injected into shrimp, following the instructions given by the Ministry of Agriculture and Rural Development and Bình Định provincial People's Committee.
The provincial sub-department of Fisheries planned to take twenty samples of shrimp from local farming areas for testing in 2019. Nine samples of commercial white leg shrimp have been taken suddenly, unannounced, and at random from Tuy Phước, Phù Cát, and Phù Mỹ districts. They were all checked for excesses of prohibited antibiotics and the content of limited antibiotics in the shrimp.
However, the analysis results showed no excess of those substances. In 2018, forty-two samples of shrimp of all types were taken from these districts with satisfactory testing results.
Phạm Văn Chạy, leader of the Đông Điền shrimp farming society in Phước Thắng commune of Tuy Phước district said: "Đông Điền has forty-three households rearing commercial white leg shrimp in total forty-five ponds which are more than 23 hectares and meet the biological safety standards. The local farmers have strictly followed the regulations of traceable post larvae and microbiological products. The testing results showed the shrimp did not contain any amount of the exceeded antibiotics and prohibited chemical substances".
According to Hồ Phước Hoàn, Head of Bình Định provincial sub-department of Agro-Forestry-Fisheries Quality Assurance, the injection of chemical contaminants into commercial shrimps has remained a matter of deep concern, because while the competent authorities can control and check the registered facilities, the chemically-injected shrimp are produced in private houses where they are not allowed to enter due to the "home intrusion" regulation.
"Early 2018, we teamed up with Quy Nhơn provincial People's Committee to check and detect a case of chemical contaminant injection into shrimp. This year, the provincial People's Committee required the fishery sector to take shrimp samples from different areas. Two patrols have been conducted and twenty-four samples have been taken from different facilities in Quy Nhơn city, Tuy Phước, Phù Cát, Phù Mỹ, and Hoài Nhơn districts for checking whether or not agar is injected into shrimps and the results showed no agar", said Hoàn.
He added that the sub-department's success in preventing chemically-injected shrimp was a result of the close cooperation of the Bình Định provincial Environmental Police Agency (PC50) and local competent authorities.
VFM