News
Vietnam's traditional fish sauce will have its own logo and qualifications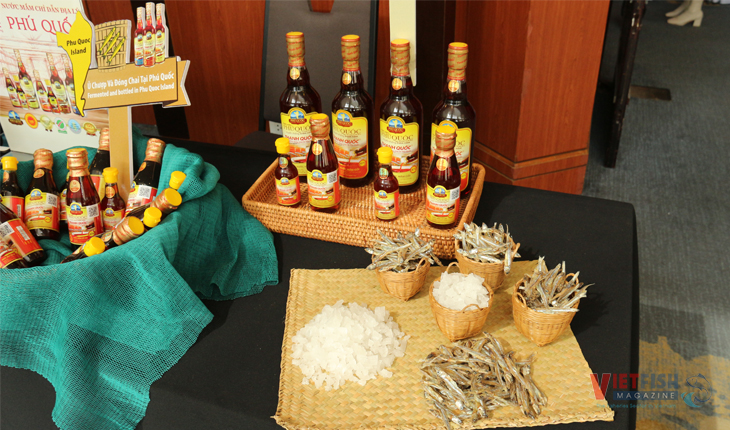 The Vietnam Association of Fish sauce (VAFS), established on Oct 27 with 117 members, will help consumers recognize traditional fish sauce by its own logo labeled on products once meeting qualifications.  
The Vietnam Association of Fish is formerly known as Vietnam's Club of Traditional Fish Sauce which was established in 2016 and directly under the Vietnam Association of Seafood Exporters and Producers. In May 2017, a Lobby Unit was formed to establish the Vietnam Association of Traditional Fish sauce with 17 individuals, organizations, scientists, and experts as members.
Ong Thị Kim Ngân, Deputy Director in charge of Business of Thanh Hà Fishery and Fish Sauce Processing Co., Ltd, a member of the Vietnam Association of Traditional Fish sauce, said that to be granted a logo labeled on products, members must meet basic requirements such as protein at least 15g, no use of additives such as flavor, color, emulsifier, and preservative.
The bottled-sauces sector has applied (compulsory) standards on different items such as fish sauce and soy sauce. At present, a specific qualification for fish sauce alone is being set up by the Ministry of Agriculture and Rural Development.
"Labeling is not compulsory as following standards; however, this is the basis for qualified companies in the sector to prove consumers the quality and value of their products", emphasized Ngân.
Vietnam is the leading country in producing traditional fish sauce in the world, with a capacity of 170-180 million litters per year. However, traditional fish sauce only accounts for 30% of the market share in Vietnam. Many members of VAFS have succeeded in selling fish sauces in Amazon and supermarkets worldwide. Especially, many companies and production facilities of traditional fish sauce, members of VAFS, have applied advanced technologies in production and processing.
VFM