Aquaculture
Many pangasius households shift to catfish and snakehead fish farming after suffering from losses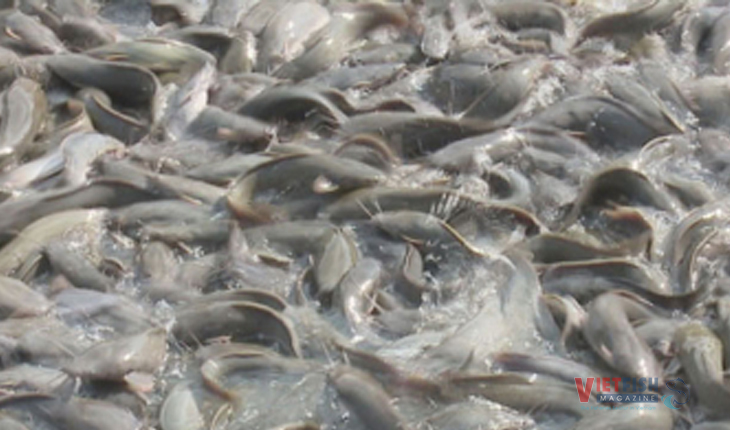 In the afternoon of September 02, the An Giang Department of Agriculture and Rural Development said that prices of pangasius material range between 16,500 and 18,000 dong/kg, 4,500-5,000 dong/kg less than the same period last year. Meanwhile, many pangasius households in the Mekong Delta admit that they may suffer from a loss of 4,000 dong/kg on average if production cost is around 22,000 dong/kg.
This is driven by the long-lasting COVID-19 pandemic in the world which has had a bad impact on domestic production and exports. The Chinese market continues to tighten the examination of imported products, leading to a stagnant business and slump in prices.
Due to the decline in exports and slump in prices, some pangasius households curtailed the amount of feed to prolong the farming duration and harvest time. Besides, some households must harvest oversize pangasius, 1.2 to 1.5kg each, and sell in retail markets to reduce losses.
According to the new statistics by An Giang department of Agriculture and Rural Development, the province has been harvesting more than 705ha of pangasius since earlier this year, reaching an output of 250,700 tons. Pangasius farming areas owned by private companies or households in partnership with companies remain production or continue with another crop after this harvest. Small pangasius households refusing to cooperate with companies started to shift to rear catfish and snakehead fish after suffering from serious loss farming pangasius so as to meet domestic demand.
The Directorate of Fisheries said that the Mekong Delta intends to spend 6,600ha rearing pangasius in 2020, bringing in a total output of around 1.42 million tons.
VFM