Aquaculture
Cà Mau: Effective intensive shrimp culture by herbs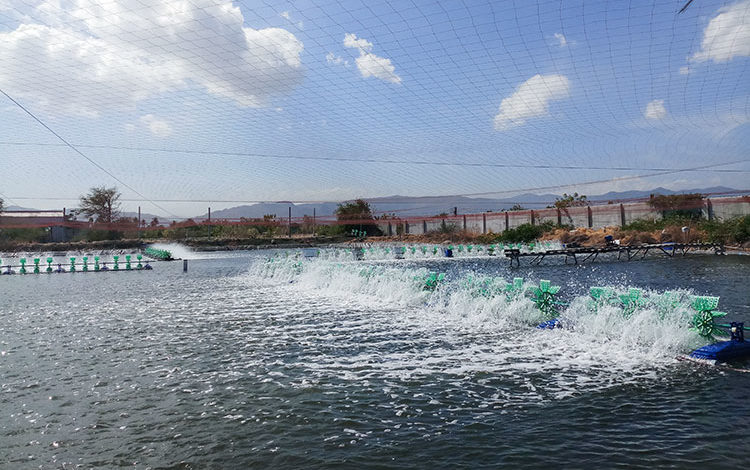 Going against the trend of industrial shrimp culture, a farmer in Cà Mau was successful in farming organic shrimp by herbs.
In 2013, farmer Nguyễn Thanh Bình in Năm Căn town of Năm Căn Nhờ district dug a pond for hi-tech shrimp culture. Unlike others, Bình reared shrimps with herbs and strictly said no with prohibited substances and antibiotics. He aimed to leave no negative concerns to the environment.
"Protecting the environment means protecting the ecosystem for sustainability. When the environment gets polluted, germs are born and shrimp are attacked. Thus, I prefer prevention to treatment and herbs are my optimal choice", said Bình. He has now about 10 sections for intensive shrimp farming by herbs, 20-40 ha each.
In his opinion, I faced lots of difficulties in rearing shrimp without antibiotics and I had to check shrimps constantly. Herbs just help shrimps strengthen the immune system; but when needed I had to use antibiotics but at a certain ratio. "I have some herbs that can replace antibiotics. I mix herbs with shrimp feed every five days to help them strengthen the immune system and reduce the infection".
Bình follows the principle of carefully studying drugs before using. If the water environment is well controlled, success can be achieved and drugs are just a small part. According to Bình, shrimp are vulnerable to diseases, thus he has to frequently observe and take good care of them.
Bình saw a high success rate of culturing shrimp by herbs at the beginning. He's willing to share experiences and farming techniques with those in need. To him, if everyone applies his farming model, the ecosystem will be conserved for sustainable development and the environment will be protected. 
Even though shrimp weigh up to the size 30 pcs/kg, he has not sold them. He said that the bigger shrimps are, the higher prices will be set.
VFM