News
Cà Mau: Recover the Năm Căn crab material area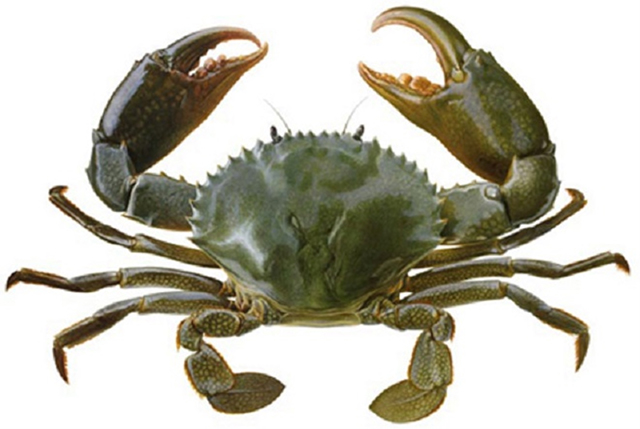 The Cà Mau crab festival will be celebrated for the first time this year with an aim to advertise this delicacy in Năm Căn. However, in the first months of 2022, crabs were found dead in the main material production areas such as Năm Căn, Ngọc Hiển, and Phú Tân, not only leaving economic damages to farmers but also causing worry about the preparation prior to such event.
"Mud crabs have been found dead for recent years. Massive death happened earlier this year, leaving an estimated damage of 90% of the total amount of crabs in the commune", said Vice Chairman of Lâm Hải People's Committee Nguyễn Việt Khánh.
He added: "Crabs weigh up well in summer as usual; however, they were found dead unusually after Tet Holiday. This is really strange. When picked up, crabs were weak, their legs started falling apart, then they died. The surviving ones were not tasty. Farmers in Lâm Hải suffered from great loss in the last crop".
Farmer Dung in Xẻo Sao hamlet of Lâm Hải commune said: "Lâm Hải's crabs are the best in Năm Căn. They are the main income of local farmers besides shrimps. However, more and more crabs have been found dead within the last three years. Crab farmers have been so unhappy that they would quit the job if the situation is not getting better".
As a crab trader, Dung shared: "I just buy a few numbers of crab after going to every farm in the commune. And yet, the quality is not the same as it was, meanwhile crab price is fetching high in the market".
The Năm Căn District Party Committee secretary Dư Minh Hùng are concerned: "It's just a few months until the Crab Festival. The recovery of crab farming areas is put to the top priority".
Lê Văn Mạnh, Deputy Director of the Tân Hiệp Phát Cooperative keeps wondering: "Crabs are found dead in just some areas while they are not affected in others. Is it possible that the polluted water source is to blame?".
In Mạnh's opinion, the Tân Hiệp Phát Cooperative has built the trademark of OCOP crab recognized as three stars; however, all activities have been halted due to the short supply of crab since earlier this year. The Cooperative has not received large orders or signed high value contracts.
The Lâm Hải Commune Party Committee Secretary Nguyễn Việt Bắc said: "The district agriculture sector came to work and check the actual situation at the crab farming areas. Fortunately, less crabs have been found dead since the beginning of the rain season. The output and quality has been improved, reaching up to 70%".
Head of Trường Đức hamlet in Lâm Hải commune, Tiêu Minh Đương, evaluated: "Fortunately, crabs are recovering. However, it takes 4-5 months for them to reach the best quality. Local farmers are encouraged to recover the crab farming and carry out countermeasures as instructed".
Tô Thanh Toàn's trading facility is busy again. He predicted: "In the next one or two months, the crab output will be stable. The quality of Lâm Hải crabs has been the best". The Tân Hiệp Phát Cooperative is looking for a new direction to enhance the value of crab products. Mạnh said: "I have been involved in crab farming since 1983. Crabs have been dead in a large number for three years, leaving real economic damages. What worries us the most is some traders buy crabs from other areas and label them as Cà Mau crabs. Such a fraud will seriously harm the credibility and position of Cà Mau crabs. That matters."
VFM