Aquaculture
Government cracks down on trade and consumption of banned crawfish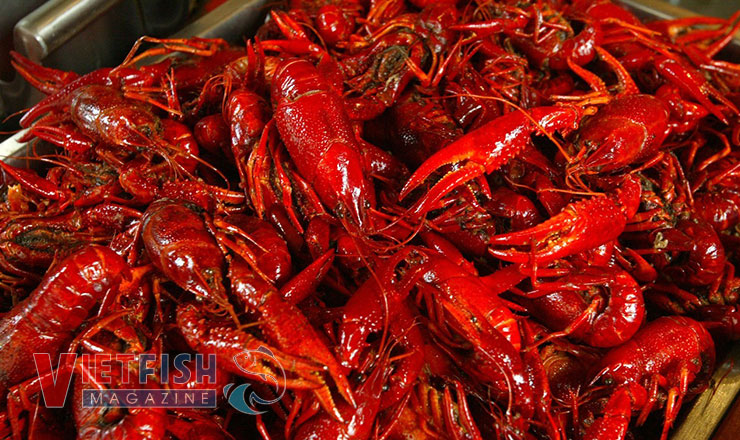 Minister of Agriculture and Rural Development Nguyễn Xuân Cường has just signed an urgent notification to tighten control of crawfish in Vietnam.
The urgent notification no.3438 by Ministry of Agriculture and Rural Development (MARD) states clearly that crawfish cheraxquadricarinatus (crayfish) has been brought into some prefectures of Vietnam for food.
MARDaffirms crawfish is a foreign aquatic species, which is omnivorous, lives at the bottom, likes digging caves, acts at night and has high resistance and adaptation. Crawfish either destroys rice, local shrimps or spread disease to other species.
Crawfish is not allowed for trading in Vietnam and defined as invasive alien species. Accordingly, trading and consumption of crawfish are illegal in terms of biodiversity and aquatic diversity.
To protect the environment and avoid bad impacts on agriculture production, MARD has urged local authorites directly under the Central, General Department of Vietnam Customs, Market Surveillance Agency to carry out patrols and handle violated cases.
After being detected, crawfish needs deline ating, isolating and annihilating in accordance with legal regulations of biodiversity. Besides, MARD requests to public bad impacts which crawfish can cause toenvironment and agriculture productionand prevent this species from spreading to the environment.
Crawfish can go backward and forward and is so fierce that ĐồngTháp people name it ten-leg-shrimp. Its two front legs are so big and sharp that it can cut the rice easily.
Being imported from China, crawfish has been bought as food at a large sum recently as it's strange. Crawfish sized 30-32pcs/kg are packed in styrofoam box, 20kg each.
VFM