Aquaculture
Khánh Hòa develops modern marine aquaculture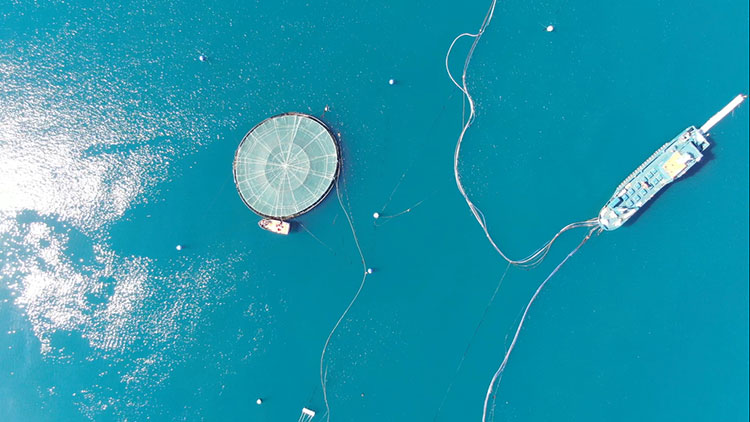 Circular no.55 by the Congress regarding the experimentation of some specific schemes and policies to develop Khánh Hòa province has resulted in lots of unprecedented preferential schemes and policies related to marine aquaculture. This will give a big push to the development of modern offshore aquaculture in Khánh Hòa, making the province an icon in marine aquaculture of the country.
One of the vital directions to develop marine economics in Khánh Hòa in the Circular no.09 by the Ministry of Politics regarding to the development of Khánh Hòa up to 2030, vision to 2045 is: "Aquaculture, exploitation, and processing of marine species, especially hitech marine culture for eco friendly assurance".  
Lê Tấn Bản, Director of the provincial Department of Agriculture and Rural Development said: "The Circular no.55 regarding the experimentation of some specific schemes and policies to develop Khánh Hòa province has been approved by the Congress. The Circular involves specific policies to develop marine aquaculture in the range of water areas managed by the province upon preferential articles related to exemption and reduction of charges when using the ocean and business income tax from marine aquaculture within 3-6 sea miles. This will attract big businesses and groups to invest into and develop the marine aquaculture in Khánh Hòa in the direction of industrialization, modernization, and large-scale production, gradually forming offshore aquaculture areas so as to either develop social economics or contribute to security and defense. The Circular no.55 allows the provincial People's Council to decide the financial support of buying accident insurance for farmers as catastrophe insurance of farmed species helps domestic and foreign major investors to willingly invest into offshore aquaculture in Khánh Hòa. Moreover, the provincial People's Committee is entitled to hand in the water area and grant aquaculture certificates to domestic investors in the range further than 6 sea miles, shortening the time of handing in the surface water and granting those certificates.
Nguyễn Trọng Chánh from the Sub-department of Fisheries said that the Agriculture and Rural development sector is rushing to finalize the Project of experimenting the hitech marine aquaculture in the water area managed by the province. The project involves studies and application of updated technologies, breed conformation, commercial farming technology, environmental survey, prevention from disease outbreaks, and adaptation to climate change so as to facilitate offshore marine aquaculture. The project also evaluates the current situation, potential, and direction to build criteria, select suitable places, species, and farming technologies. This is an important basis to actualize the direction of development of the provincial marine aquaculture sector in the future.
VFM