Aquaculture
Khánh Hòa: In 2022, ending cage culture in Thủy Triều lagoon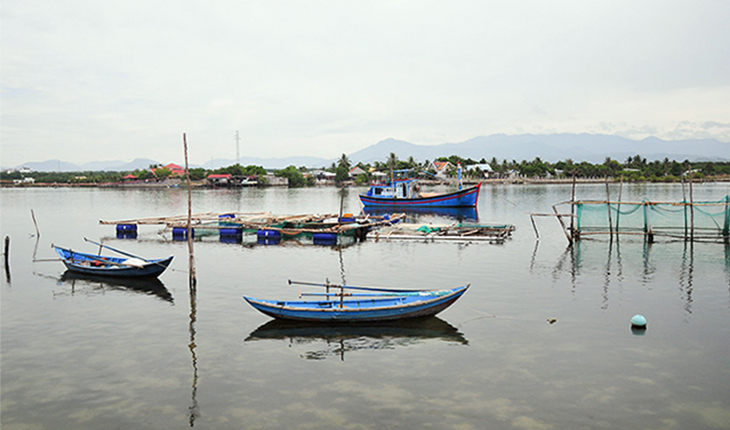 The People's Committee of Cam Lâm district (Khánh Hòa) has just held a meeting to deal with cages and rafts in Thủy Triều lagoon.
Currently, the district has 84 households with 205 cages, 45 rafts which are farming along the banks of Thủy Triều lagoon. Farmers are mainly in Cam Hải Đông village (77 households, 41 rafts and 199 cages) and some households in Cam Hải Tây, Cam Thành Bắc village and Cam Đức town. The main cultured species are grouper, seabass, fish, plaice, oyster, and soft shell crab. In the past time, the District People's Committee and localities with households have reviewed and counted the number of cages being raised in the lagoon; notify mobilize farmers to illegally dismantle cages and cages according to regulations. However, fishing and cage culture are the main occupations of coastal people, so most of the households wish to maintain the temporary breeding area and voluntarily remove them when the State decides to withdraw to participate in the project in Thủy Triều lagoon area.
The District People's Committee directs related departments and committees to coordinate with villages and towns with households to set up inspection teams, make detailed report of the current status of cages in the area; after that, periodically check to avoid having farmers arising. In addition, preparing documents for each farming household, combined with the project implementation policy in the Thủy Triều lagoon area so that farmers agree to achieve the goal until 2022, will stop raising cages in the lagoon.
VFM