Aquaculture
Kiên Giang: Boost the cultivation of green mussel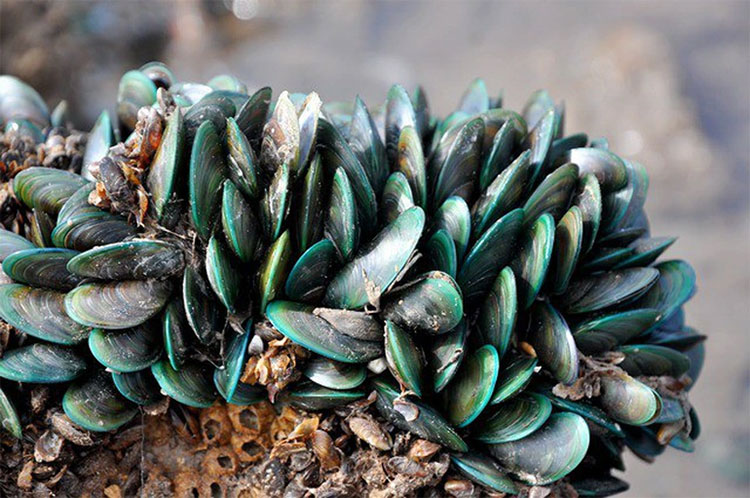 The cultivation of green mussels has recently become one of low production cost sectors, and yet bringing in stable profit. Kiên Giang's farmers are busy harvesting green mussel at this time of the year.
Green mussel farmers said that despite a decrease in prices of this species, natural green mussels are massively procreative, thus farmers do not have to spend money on buying broodstocks. What they need to do is invest into wooden piles, build underground works for mussels to stick into, monitor the growth of mussels and wait for the harvest time. 
Farmer Nguyễn Văn Trăng, in hamlet 6 Biển eagerly said: "green mussel cultivation produces a huge amount of profit. I have invested 30 million dong into this model, with a farming scale of 4 tons. The price is now at 15,000 dong/kg".
Farmer Võ Văn Sơn in Nam Thái commune of An Biên district said that in 2021 he borrowed 50 million dong from the bank to invest into Asian Green Mussel cultivation. After one crop, he sold around 17 tons of mussels, earning more than 200 million dong. He got out of the debt and had around 100 million dong for savings.
"My model costs around 30 million dong. I have harvested more than ten tons and earned 200 million dong, a few tons of mussels have not been harvested", said Sơn.
An Biên district has a coastline of 21 km with more than 7,000 ha of the coastal alluvium soil given to farmers. Local farmers have suffered from climate change and price fluctuations; however, they have shifted to the right direction of development with suitable and sustainable exploitation of natural resources and earned steady income.
VFM