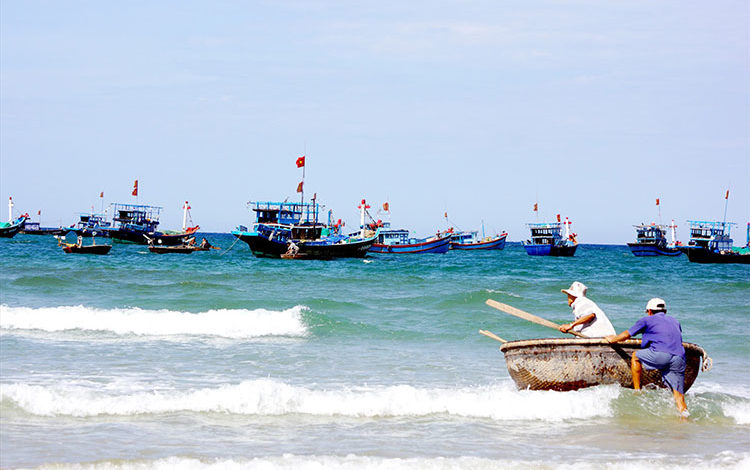 According to the Phú Yên provincial department of Agriculture and Rural development, the total output of farmed and wild-caught seafood reached 8.079 tons in April 2023, leaving the accumulated value from earlier this year of 26,542 tons, 2.073 tons of which came from aquaculture, 1,103 tons were produced in April alone. 
As many as 6,976 tons of seafood were exploited in April, leaving the accumulated value of 24,469 tons, up 3.9% from the same period last year. 335 tons of yellow-fin and big-eye ocean tuna were caught, leaving the accumulated value of 774 tons, down 0.23% from the same period last year. Favorable weather conditions have enabled fishing vessels to set sail and the exploited output will keep rising.
Phú Yên has mounted an effort in disseminating to stop IUU fishing activities. So as to have the EC's yellow card removed soon, Phú Yên's People's Committee directed relevant departments, sectors, and localities to continue to disseminate, stop fishermen from trespassing foreign waters, and promptly tackle problems recommended by EC.
Likewise, Phú Yên has deployed measures to conserve and manage aquatic resources in combination with managing the fisheries, controlling exploiting frequency, and gradually terminating activities related to illegal, unreported and unregulated fishing. Thus, fishermen's awareness has been raised, and less fishing vessels trespassed foreign waters.
VFM