News
Trà Vinh: Apply technology 4.0 into shrimp farming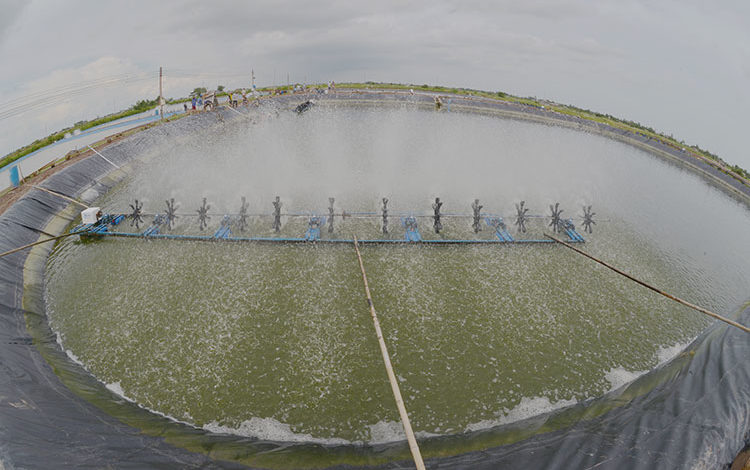 On August 24, Trà Vinh provincial Center of Agricultural Extension said that they had successfully deployed the project "Building the two-stage white leg shrimp farming model, applying technology 4.0 in combination
with biogas for environment treatment".
The project was carried out in Hiệp Mỹ Tây commune of Cầu Ngang district and Đôn Xuân commune of Duyên Hải district, in the area of 1,500m2/pond, at the density of 200 pcs/m2; besides, there are nursery pond, settling basin and wastewater treatment system.
The automatic supervision system is installed in grow-out ponds to supervise water criteria and alerts of threshold-crossing criteria are sent to farmers' phones, thus shrimps weigh up well with the average survival rate reaching over 94%. The biogas plant contains siphon disposed from grow-out ponds, eliminating environmental pollution and creating gas.
After 70 days of stocking, shrimp reached the average size of 55.5 pcs/kg with the harvested output of over 10 tons, equal to the capacity of over 34 tons/ha/crop, leaving a profit of 250-300 million dong after costs, equal to 1-1.5 billion dong/ha/crop.
The application of digital technology helps control water quality constantly so as to give prompt warnings, and waste treatment helps reduce water environment pollution and minimize diseases, facilitating sustainability of the shrimp culture sector.
VFM