News
Kiên Giang: Investment of 12,688 billion VND for marine farming development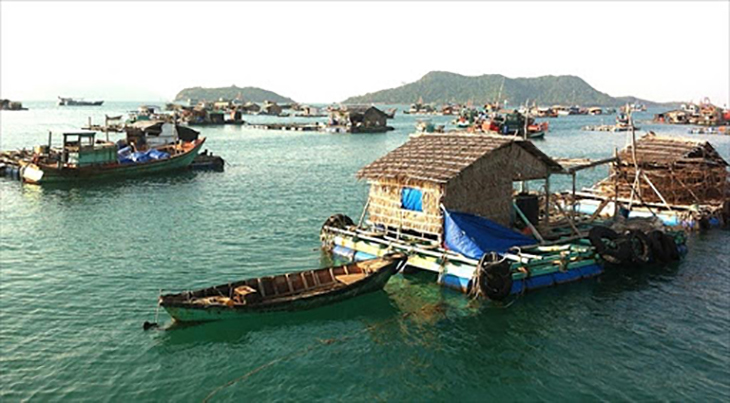 According to Kiên Giang's marine farming development plan for the period 2021 – 2025, with a vision to 2030, will develop marine farming into an industrial-scale production sector to create a large volume of products for export, tourism and local consumption.
To realize this goal, the locality focuses on mobilizing investment capital for sustainable development of marine farming, with a total estimated capital need of 12,688 billion dong. In which, the central budget capital accounts for 0.16%, the local budget 0.85% and attracts 98.99% from all economic sectors. With this capital, the province invested in raising fish in cages at sea with 11,931 billion VND, mollusk farming 757 billion VND.
The state budget is 128 billion VND to invest in building marine farming infrastructure, facilities, strengthening industry capacity and researches on science and technology related to marine farming. For capital mobilized from all economic sectors of 12,560 billion VND, the province invests in technical infrastructure for essential traffic and electricity for the internal farming areas by attracting investors or working partners and invests in concentrated seed production areas.
Kiên Giang province also zoning off marine farming for the islands including Phú Quốc City, Kiên Hải Island District and Tiên Hải Island communes (Hà Tiên City), Sơn Hải and Hòn Nghệ (Kiên Lương). This region develops cage culture of fish such as grouper, yellowfin pompano, seabass… and other aquaculture such as blue lobster, crab, pearl… Hà Tiên, Kiên Lương, Hòn Đất, An Minh and An Biên develop to raise molluscs such as blood cockles, sea mussels, oysters…
VFM