Aquaculture
Quảng Ngãi: Plan to export seafood reared in hydro-power reservoir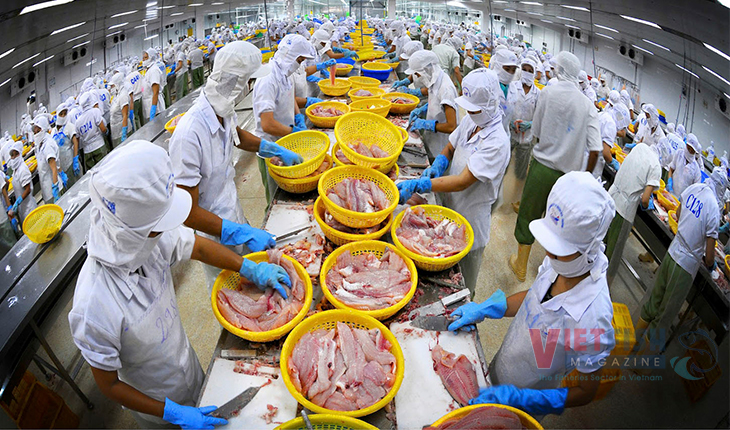 On Aug 18, Quảng Ngãi provincial Chairman of People's Committee Đặng Văn Minh signed the Decision of plan for supporting and developing extensive farming model in local hydro-power and irrigation reservoirs up to 2030. The farmed species will be seabass, grass carp, bream, carp, and crucian carp and high value fish such as bronze featherback, marble goby, eel, and black carp.
As calculated, the total investment fund for extensive aquaculture in the reservoirs will be 16.8 billion dong by 2030 (6,3 billion dong from the state budget, accounting for 32.5%, the remainder is from farmers). The state budget is planned to cover 5 – 10 reservoirs each year, equal to 700 – 800 million dong.
When farmed species reach commercial sizes, they will be partially harvested or fully harvested at one time, depending on the reservoir square area. Farmers are encouraged to harvest prior to flooding season upon instructions by competent institutes so as to avoid loss.
Farmed species will be sold upon orders, product offtake contracts signed at the beginning of the crop, local markets, or purchasing facilities.
And as such, Quảng Ngãi will advertise their products to other provinces by taking part in exhibitions and fairs where they can approach seafood purchasing companies and sell products to other provinces, even export farmed species, especially high value ones.
The province has 124 irrigation reservoirs, 25 big reservoirs, 36 medium, and 63 small ones.
About 940 ha is used for freshwater farming, with 800 ha of reservoirs being used and the remainder being small ponds. About 1,700 tons are produced in reservoirs every year, according to local statistics.
VFM