Aquaculture
Seafood production reached 5,964 thousand tons in the first nine months of 2019, up 5.4%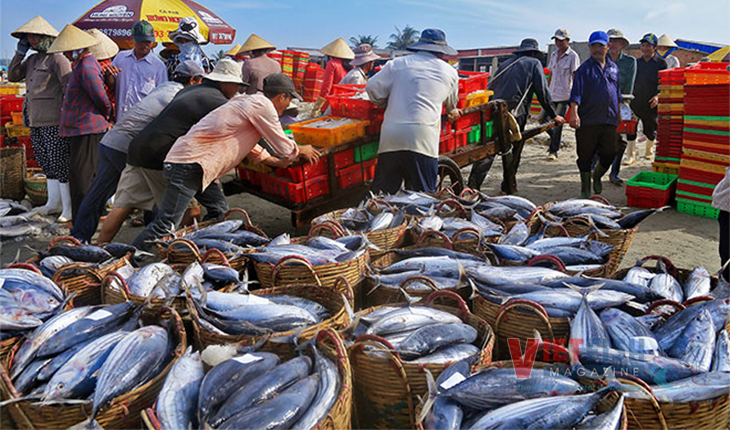 The D-Fisheries reports that total seafood production of September reached 733.5 thousand tons with catching volume achieving 251 thousand tons and cultivation being 328.5 thousand tons. The accumulative sum since has been 5,964.9 thousand tons by now, up 5.4% from last year, accounting for 73.8% of the 2019 plan, with catching volume reaching 2,850.9 thousand tons and cultivation being 3,114 thousand tons.
Area for brackish water shrimp cultivation reaches 705,209 hectares (up 0.5% from last year) with 606,661 hectares of black tiger shrimp and 98,548 hectares of white leg shrimp. Total 504,413 tons of shrimp have been harvested, up 6.2% from last year, with 181,585 tons of black tiger shrimp and 322,828 tons of white leg shrimp.
According to the Directorate of Fisheries, the climate variability with changeable weather, continuous rain and sunshine, high temperature and increasing salinity has badly affected the growing ponds and made shrimp easily expose to disease outbreaks.
Total area of pangasius farming was 5,703 hectares up to 21 September 2019. That was up 1.553 hectares, increasing 30% from last year. As many as 3,449 hectares have been harvested by 21 September 2019 (up 30.9% from last year) with accumulative production reaching 891,597 tons (up 2.9% from last year). Even though farming areas, harvesting areas and production increased by 23-30%, total output of this species has just inched up by 2.9%. This must be because local farmers were harvesting medium-sized pangasius upon the orders of small fillet products or their intention of risk reduction due to the decreased price. Beside this, stocking areas in September was down from the previous month.
As for exploitation, the storms Wipha and Danas and strong south-west wind have somehow affected the marine exploitation activities. However, local farmers took advantages of the days of favorable weather and had good trips, giving exploitation sector the amount of 251 thousand tons in September and total 2,850.9 thousand tons in the first nines months of 2019.
According to the General Department of Vietnam Customs, the seafood export volume in the first half of September (Sep 01 to Sep 15) reached US$318.7 million, equal to 91.7% of the same time last year. The accumulative sum of export volume in September was US$5,813.9 million, equal to 97.7% year-on-year, reaching 55.4 of the 2019 plan.
Remarkably in August and September, the shrimp exports declined slightly after the rise in July, reaching US$352.9 million. The shrimp export value in the first eight months of 2019 reached US$2.1 billion, down 7% from last year. It is forecasted that shrimp export will change for the better in the last months of the year. The increasing demand as well as higher production and domestic and global market price will enable the shrimp export. Meanwhile, pangasius export volume has reached US$1.3 billion by 30 August, down 7% from last year. Companies were advised to be proactive with raw material sources until the end of the year to prevent the shortage. The pangasius export volume is forecasted to decrease by 10% from last year.
VFM