Aquaculture
Sóc Trăng: Tackle difficulties for shrimp farmers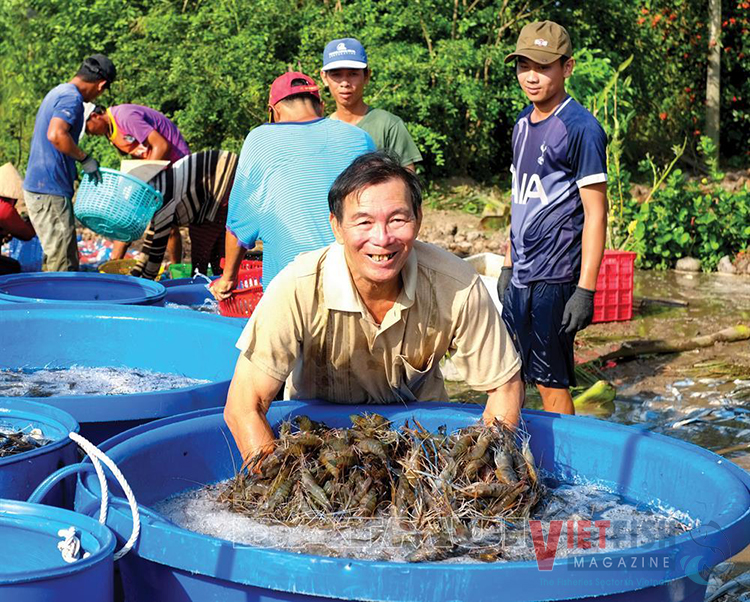 Sóc Trăng provincial Department of Agriculture and Rural Development held a meeting on July 05 to discuss the solution to problems in local shrimp culture.
Sóc Trăng has stocked shrimp on over 32,000/51,000 ha so far, with 839 ha being reportedly damaged. The death of brackishwater shrimp was caused maily by white spot disease, environmental factors, and Enterocytozoon hepatopenaei (EHP). The price of shrimp materials declined by 16,000 – 42,000 dong year on year. Currently, 60-count shrimp are sold at 80,000 dong/kg, leaving little profit earned by farmers.
The delegates proposed that the province should send an official document to the Central for their support in tackling difficulties that are faced by shrimp farmers, issue a policy for developing target markets and increasing shrimp output, ask companies and businesses to purchase domestic shrimp materials, and create favorable conditions for shrimp farms to approach loans with interest rate of 7%/year.
In his speech, Huỳnh Ngọc Nhã, Director of the Department of Information said that the 2023 stocking season faced difficulties as salinity was not suitable at the start, affecting the stocking schedule. Moreover, the increasing feed price and declining shrimp prices were other factors.
For sustainable shrimp culture, restructuring will be conducted by the provincial agriculture sector, enabling shrimp households to reduce production costs, improve shrimp quality, minimize disease risks, and enhance the competitiveness in the market.
First of all, the provincial agriculture sector will support shrimp farmers by transferring technical science related to shrimp culture, and facilitate connection between companies, households, cooperative groups, and cooperatives so that shrimps will be easily sold after harvest. Relevant institutes and localities will be contacted to carry out patrol, inspection, and control of aquafeed quality and shrimp seeds so that households will surely be provided with the best products.
VFM