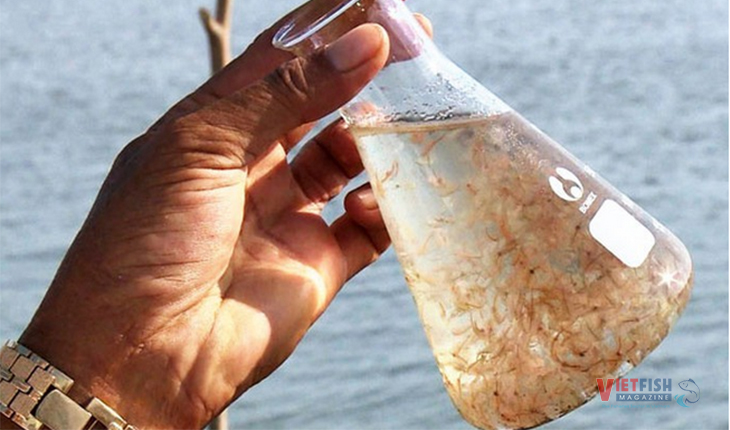 The Artemia practice in Sóc Trăng, Bạc Liêu is "saving" a lot of farmers.
Vice Chairman of Lai Hoà People's Committee in Vĩnh Châu town, Sóc Trăng province said "The commune has 312ha of Artemia owned by 229 households this year. As many as 6.7 tons have been harvested so far. The practice of salt-Artemia-sea crab has brought in 70-100 million dong per hectare and is being expanded".
According to Chairman of the Management Board of the Vĩnh Châu – Bạc Liêu Artemia Cooperative Cao Thành Văn, the province has now around 200 households rearing Artemia on more than 300ha, up nearly 100ha from last year. Artemia weighs up well in sunny weather and are usually stocked in six months of the dry season. The output can be 100-150 kg/crop in favorable weather. As compared to other species, Artemia brings in high economic value and less risks, and is reared in a short time, about 3 months per crop.
In 2020, Bạc Liêu is planning and expanding Artemia farms to 500ha, mainly in coastal areas like Bạc Liêu city, Hoà Bình and Đông Hải districts. The province has invested more than 17 billion dong into infrastructure, technique and scientific transferring, fingerlings, capital support and market expansion. The province is directing local authorities to organize the production, encourage retail households to participate into the Artemia cultivation cooperative, hold technical training courses, promote consumption market, especially exporting market.
VFM