Aquaculture
Vietfish Interview with Mr Eric Bell, Product Manager, Cargill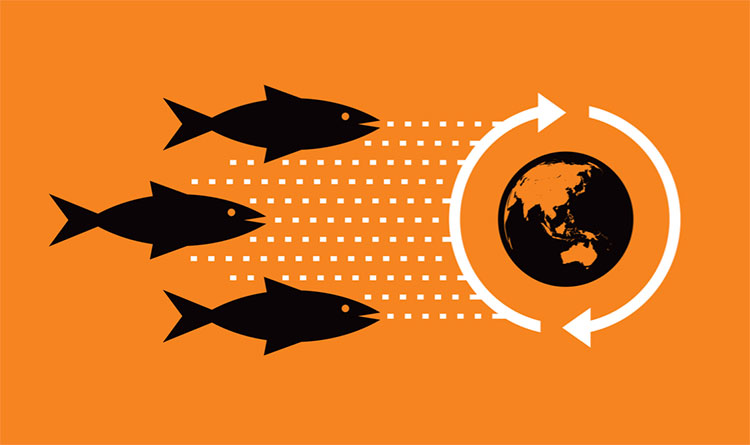 Eric Bell is the Product Manager for Empyreal 75 and their new product, Motiv, overseeing product innovation in aquaculture ingredient markets. Eric has worked for Cargill for the last 27+ years. Eric started his career in site operations and engineering and, in 2005, began working in a business and product development role. Eric was instrumental in the development and successful launch of Empyreal 75 and has continued to lead successful management of this brand and explore new solutions for aquaculture and specific animal species.
How long have you worked in aquaculture and what encouraged you to enter?
I have been focused on aquaculture since 2008, however I've never worked directly in aquaculture production. My area of focus is to lead development of new and unique raw material solutions, especially proteins from plant-based materials.
Our business, Cargill Branded Feed, creates innovative, new protein and feed ingredients to simplify diets and promote digestive health for performance improvements. Our involvement in aquaculture started in 2008 with Empyreal 75, a corn protein concentrate for salmon and marine species. Motiv, which was introduced in 2019, is a bioactive protein created specifically for shrimp diets.
What have been the major developments or changes you have seen in Vietnamese aquaculture over that time?
Over half of our production of Empyreal 75 goes to Chile and Canada to support the salmon feed industry. Outside of salmon, we work in the freshwater feed industry for local species in North America such as trout, and do the same in Vietnam for species such as snakehead and catfish. We started working with companies in Vietnam in 2012 in the marine fish industry.
Vietnam's commercial aquaculture industry has seen fast growth in farming and processing. The marine/catfish/shrimp sector has moved to a more intensive farming approach, indoor system, and commercial nursery phases.It is clear that Vietnam has been working toward aquaculture technology and functional feed that will help the industry become more sustainable in this growth. And it has started to become more sustainable with water treatment as well, such as with high-intensive shrimp farming with lined ponds.
The focus on reduction of marine ingredients is one of the key areas that we've helped support in our time there. You can see the broad global interests in Vietnam for aquaculture production, and has attracted a lot of new interested firms from all over the world for building feed production facilities in Vietnam.
In addition, I have seen the change that has helped Vietnam from an export and consumer perspective, specifically in gaining U.S. and EU certifications such as best aquaculture practices and global & practice certifications. This has helped meet industry consumer needs for export products coming from Vietnam.
When clients select the feed ingredients, what elements should be considered?
When we start the process of working with new prospective customers, the first thing that they focus on is nutrient profile, nutrient availability and digestibility.  Next, they will focus on the cost of the raw materials. The feed industry is also focusing on sustainability, and the raw materials must support this role. That is a big component. Not all nutrients perform the same.  You really need to do testing with the animal itself to clarify responses. If you have functional ingredients or functional feeds, it will bring in other health benefits to the animals.
One of the big things that I've seen that I would call a blind spot when people are considering which raw materials to use in the diet is focus on a reliable supply and ingredient consistency. No matter how cost effective the ingredient is, if you do not have supply or consistency, it will become very expensive. Formulation ingredient consistency and safety are extremely important because fluctuation in consistency will result in fluctuation in animal performance which have economic costs.
Would you please describe more about Empyreal 75 feed and its effect on the Vietnamese market?
Empyreal 75 is a unique protein concentrate with 75% protein. Only Cargill manufactures this product at many factories in the US. That could change if we look at global expansion and other production facilities we have in Europe, Asia and America, but for now, it all comes from the US. Empyreal 75 creates more spaces in the aquaculture diets by reducing the need for other more costly forms of proteins such as fish meal or other protein concentrate products. For the feedmill, this high level of protein and formulation and diet design allowsyou to do things you could not do otherwise to deliver higher value products to the producer or the farmer. For the animals, it delivers essential and functional nutrients and more energy. In our studies, generally speaking, animals eat less and gain weight faster. About Vietnam specifically, Empyreal 75 helps deliver on sustainability, and reduce marine ingredient usage in the industry. Additionally, our production system supports the certifications that feedmills, producers, and exporters are seeking. We've got a fully traceable supply chain back to the raw materials that make protein ingredients. This is a big help to the customers in Vietnam.
Lastly, in Vietnam, we've talked about reliability of the supply, safety and consistency. Those are big things we focus on. We have worked very hard to make sure our products are always there when customers need our products. The product is always the same and it performs the same, consistent and safe for use.
As one of the world's leading providers of feed ingredients, how has Cargillresponded to the COVID-19 outbreak?
As for Cargill, one of our core values is to put our people first. As the covid-19 pandemic continues to impact the world, we believe in our responsibility to help keep employees, customers, partners, and communities healthy and safe. We operate in a global environment and as such, we adhere to our own safety guidelines and standards, but at the same time, each country and regions within each country must consider local public health authorities guidelinesto ensure that we are not only safe but also compliant with the regulations within the geography.
What are the opportunities and challenges of Cargill's product when penetrating the Vietnamese market?
Vietnam is a leader in the agriculture industry and has one of the most diverse sets of production of aquaculture species and production systems all over the world. A key opportunity for plant-based ingredient providers is to continue to focus on reducing reliance on marine ingredients in the diet. I also believe as we look at doing that, there are many benefits driving from marine ingredients. Opportunities, if you will, are specific solutions which bring functional benefits to the diet and to do that we need ingredients or raw materials that have those functionalities that help support the sustainability and replacement of traditional ingredients that we used in the diet. In addition, the changes can help move to more intensive farming and creating the need for these high levels of functionality in the diet. Working in Vietnam, one of the key challenges is that there is a lot of complexity with logistics. That complexity exists in the export systems and in the logistics shipping channels and all the regulatory environments both in and outside of Vietnam. But there is no doubt one of the challenges has been complexities to be a reliable supplier.
How do you assess the potential of the aquaculture industry in Vietnam?
Vietnam's long coastline has created huge potential for marine fish farming development and other production systems. The natural resources from the coastline and water systems are tremendous. Vietnam has a strong base today of catfish, pangasius, shrimp. All of these factors points to a very bright future, not only for those industries but also for the growing marine industry in Vietnam. We can clearly see the growth in total production that has happened over the last 10-20 years associated with the industry. I am talking about the willingness of industry to change. We believe that Vietnam will continue to grow as a leader in the aquaculture industry in the future.
Vietnam Fisheries Magazine