Fisheries
SEP-Art Tools: New Artemia innovation drives efficiency in shrimp and fish hatcheries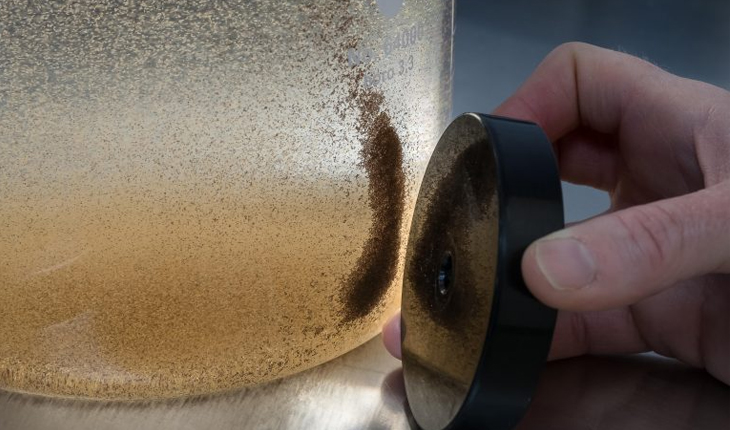 New tools launched by INVE Aquaculture – part of Benchmark – provides farmers with the best tools to drive efficiency in hatcheries. The SEP-Art Tools are a sustainable solution designed to maintain quality nauplii, reduce losses and ensure safety for workers and the environment.
For years, Artemia nauplii have been separated from cysts using a decapsulation or double sieve, methods which are known for causing high mortality rate in the nauplii, have quality issues, is often labor intensive or are harmful for the environment.
The newly launched Artemia SEP-Art tools are based on the Artemia SEP-Art technology, produced by us in 2008.
The SEP-Art Technology consists of cysts covered with iron particles which are attracted to magnets leaving nauplii in the solution. The Cysts are then collected apart, leaving only the nauplii for harvesting.
The Artemia SEP-Art tools are available in manual (HandyMag), semi-manual (CysTM 2.0) and fully automatic (AutoMag), the tools are tailored to all hatchery sizes. We aim to guide you, our customer, to choose the tool that works the best for your business.
Geert Rombaut,  product portfolio manager commented, "we have been working on this innovation over two years and are now very pleased to bring our new tools to the market". "We always work closely with our customers to understand their needs. Efficiency is an important part of any aquaculture production system and we hope that these tools will support the healthy growth of fish and shrimp and our customers businesses".
The three new products, HandyMag, CystTM 2.0, and AutoMag allows all hatcheries, small, medium or large, to produce higher quality nauplii in a standardized and efficient way.
This launch comes one year after our Artemia Technologies launch.
Inve Aquaculture