Fisheries
Bình Định: Fishery output of Phù Cát district in 2021 will increase by 100 tons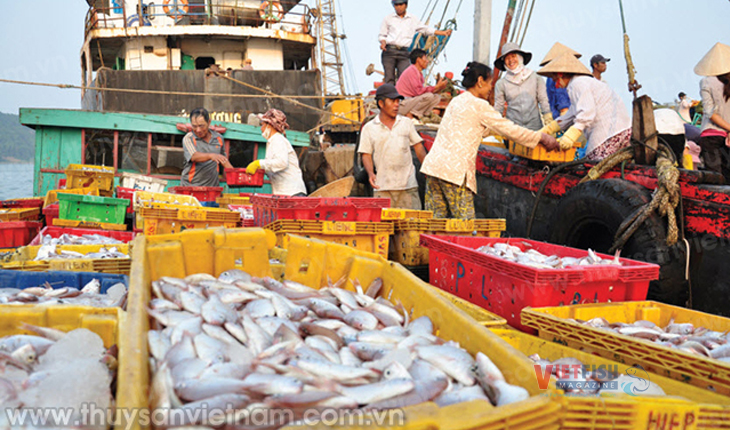 According to the Department of Agriculture and Rural Development of Phù Cát district, in 2021, the fisheries sector in the district has good growth in both fishing and farming. Fishery production for the whole year reached 46,816 tons, equaling 101% of the year plan, of which, the fishing output was over 45,100 tons, reaching 100% of the plan and increasing by 100 tons compared to 2020.
In 2021, Phù Cát district continued to strengthen the inspection of fishing activities of fishermen, implemented the month of action to protect aquatic resources in coastal areas; The care, farming and exploitation of aquatic products in association with the protection of the ecological and marine environment are concerned.
Regarding exploitation: The district has directed coastal communes to consolidate, consolidate and develop solidarity groups at sea; review and direct communes, propagate and guide owners of means of exploitation, install cruise equipment systems, register, register, grant exploitation permits, and declare exploitation according to regulations; fully inform fishing grounds for boat owners and fishermen to grasp, to decide on high-efficiency sailing trips; total mining vehicles 853 units, with a total capacity of 209,277 CV.
Regarding aquaculture: The district has directed the communes to focus on caring for and managing the environment, preventing aquatic diseases in coastal brackish water and fresh water in irrigation reservoirs. The brackish water aquaculture ponds are mainly concentrated along the De Gi dam in order to make full use of aquatic products in the ponds, and at the same time combine with the improvement of ponds to raise shrimp and fish; with a total farming area of ​​1,064.5 ha, equal to 99.4% of the plan. The result was a total harvest of more than 1,716 tons of shrimp and fish.
In the coming time, Phù Cát district will continue to well implement the Government's mechanisms and policies to encourage the development of fishing and fishing; strengthen propaganda, mobilization and support people to build ships and develop fishing in remote sea areas; at the same time, promote aquaculture development, continue to effectively implement the project "freshwater and brackish water aquaculture towards sustainability by 2025, orientation to 2030", focusing on aquaculture with high-value livestock.