Fisheries
Cage farming in the largest reservoir in Southeast Asia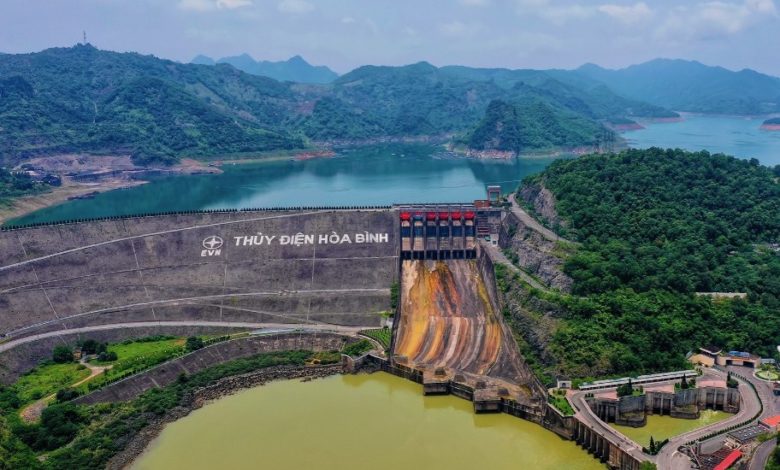 Hòa Bình reservoir, with over 8,800 ha of surface water, is not only a perfect place for fish cage farming by more than 2,000 households but also a destination for travelers.
A large reservoir was formed by the interception of Đà river to build the Hòa Bình Hydropower plant decades ago (from 1979 to 1991). This created an imposing landscape.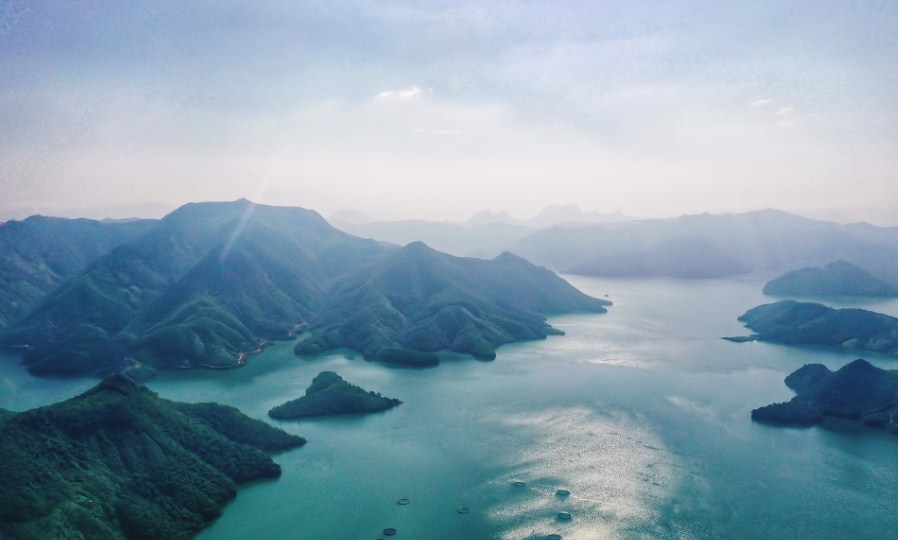 Hòa Bình Hydropower plant is the largest reservoir in Southeast Asia, 70 km long, going through 17 communes of 5 districts and cities in the province. There are 47 islands inside the reservoir, nearly 160 ha in total, with 116 ha of 11 limestone islands and 160 ha of other 36 islands.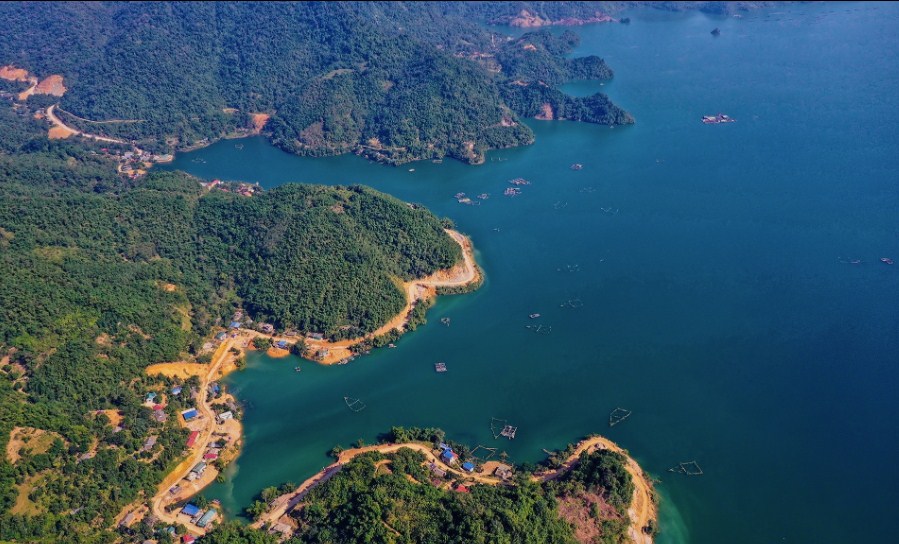 The deep Hòa Bình reservoir has an advantage of 8,800 ha of surface water with abundant aquatic resources. Besides plankton, there are thousands of hectares of vegetation and protective forests with high coverage.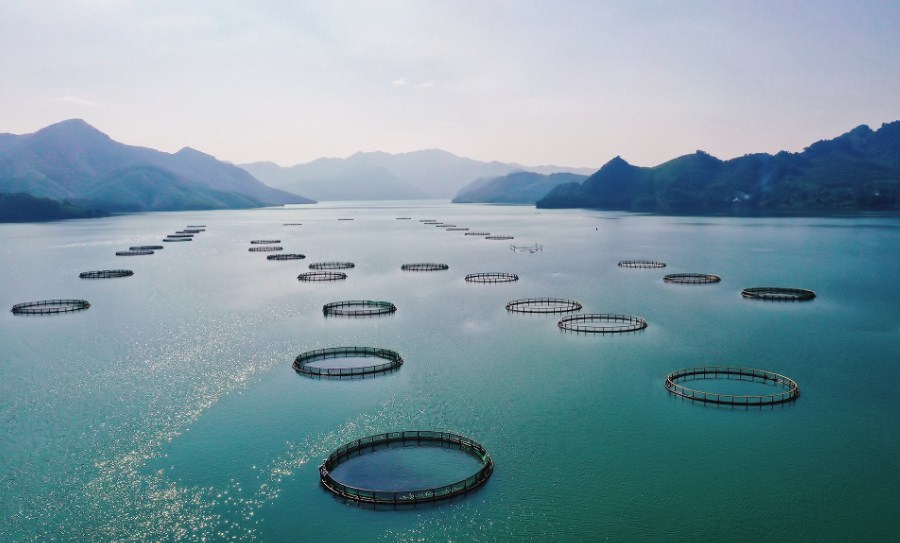 The development of fish cage farming has helped stabilize the lives of over 2,000 local households, many of whom have invested into 4 – 6 cages and earned as much as 100 million dong/year.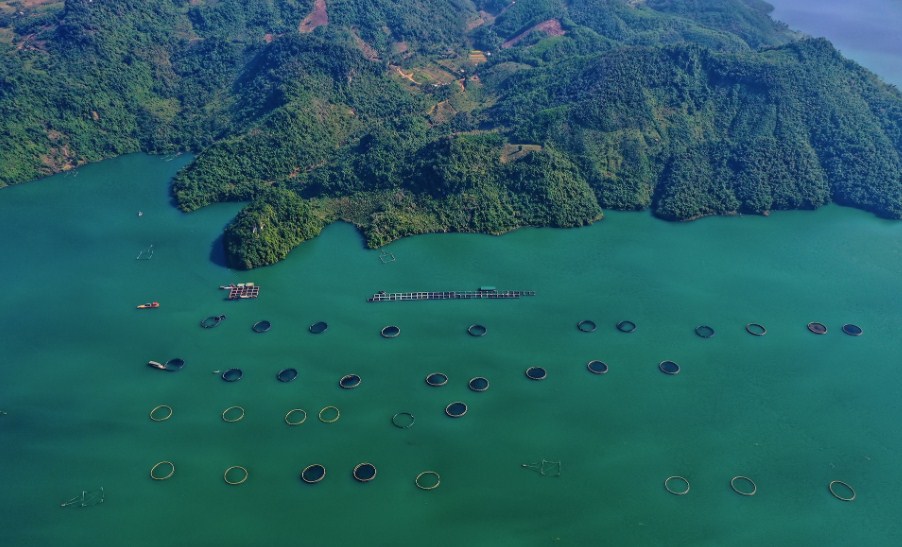 Đà Bắc district is 96.6 ha wide and one of stable fish cage farming localities in Hòa Bình with over 2,200 cages, mainly located in Hiền Lương, Vầy Nưa, Tiền Phong, and Đồng Ruộng communes.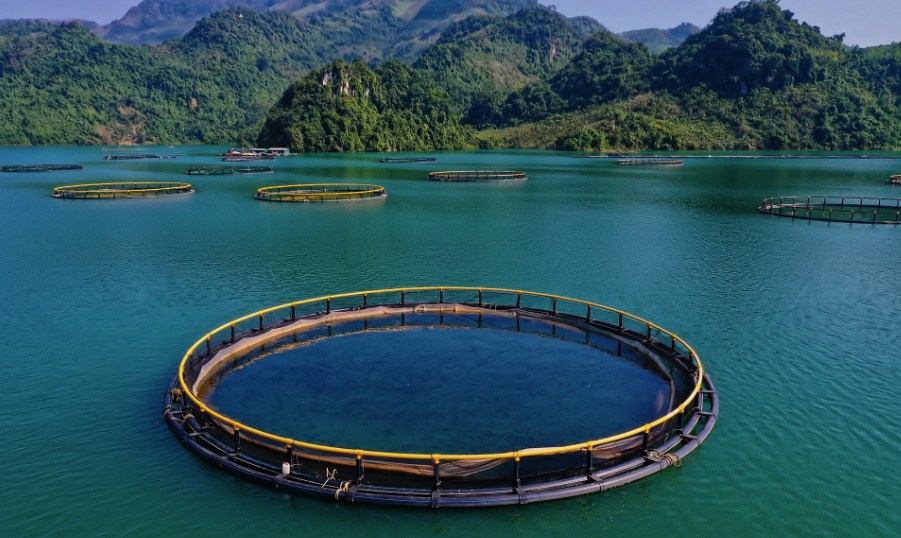 The province has about 2,000 households related to fish cage farming. Some own tens of cages, mainly located in Mai Châu, Đà Bắc, Cao Phong districts and Hòa Bình city.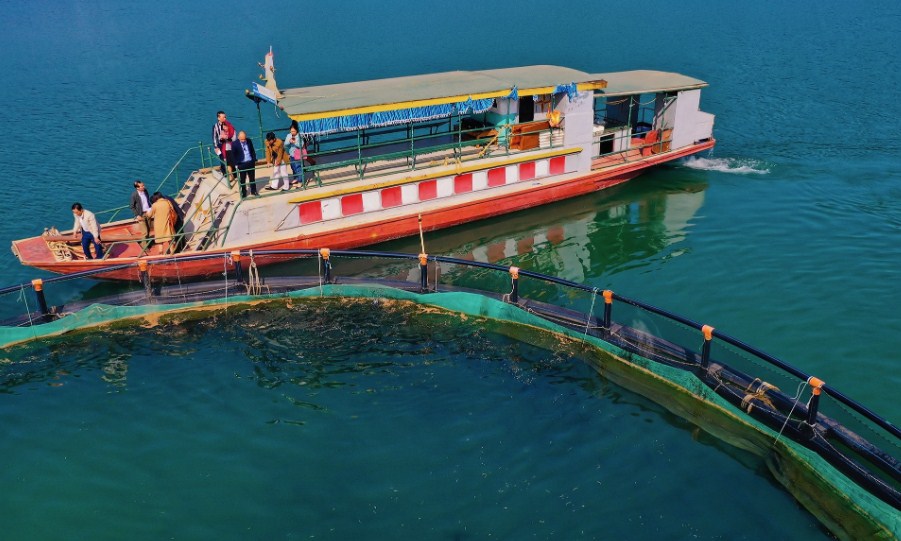 The selling price of fish has been flat with carps being sold at 150,000 – 200,000 dong/kg and sardines being sold at 110,000 – 150,000 dong/kg. And as such, farmers still earn profit regardless of increasing feed price.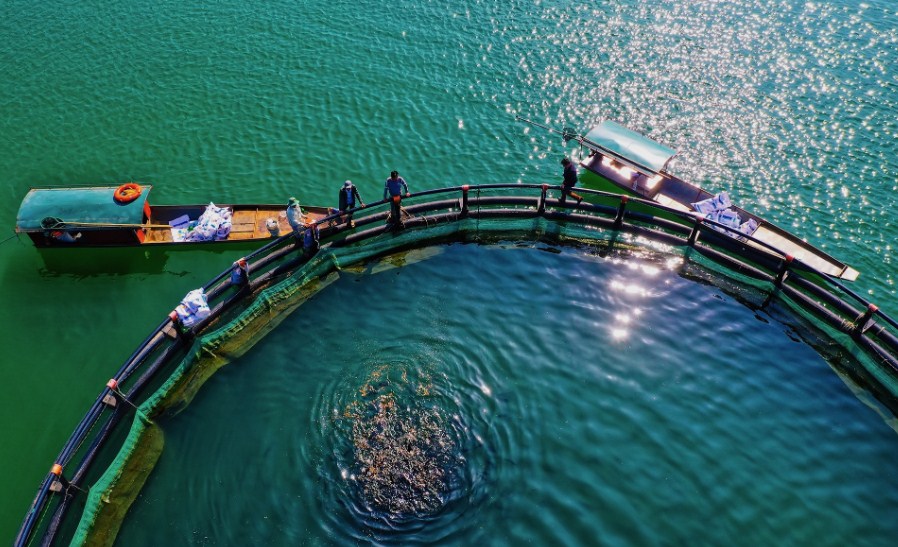 During two years of the Covid-19 pandemic (2020 – 2021), local farmers faced overwhelming difficulties as fish were found dead all around due to flood and decreasing water level at the dry season. Moreover, they faced poor consumption and high feed prices. In 2022, the fish cage farming sector has strongly recovered with higher output, good sales, and stable prices.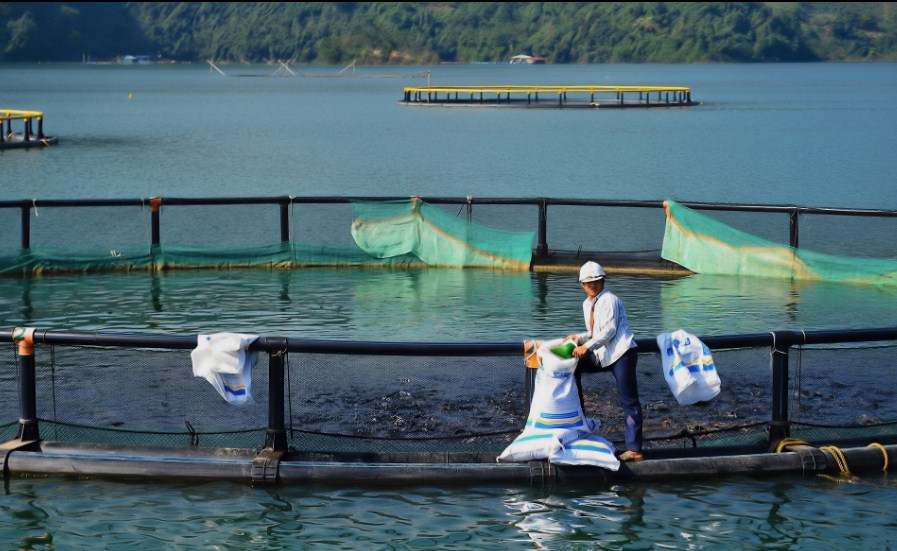 The fish species mainly farmed in Hòa Bình reservoir are: American catfish, sardines, red tilapia, carp, black carp, sturgeon, grass carp, tilapia, silver pompano, and hybrid catfish.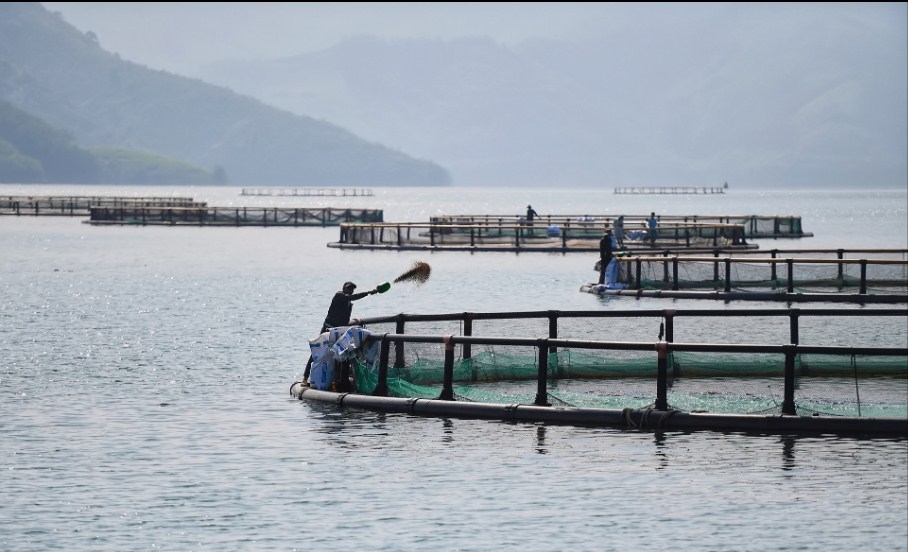 Once a small scale, large farms have been built and big cages have been installed to rear and supply thousands of tons of commercial fish to the market.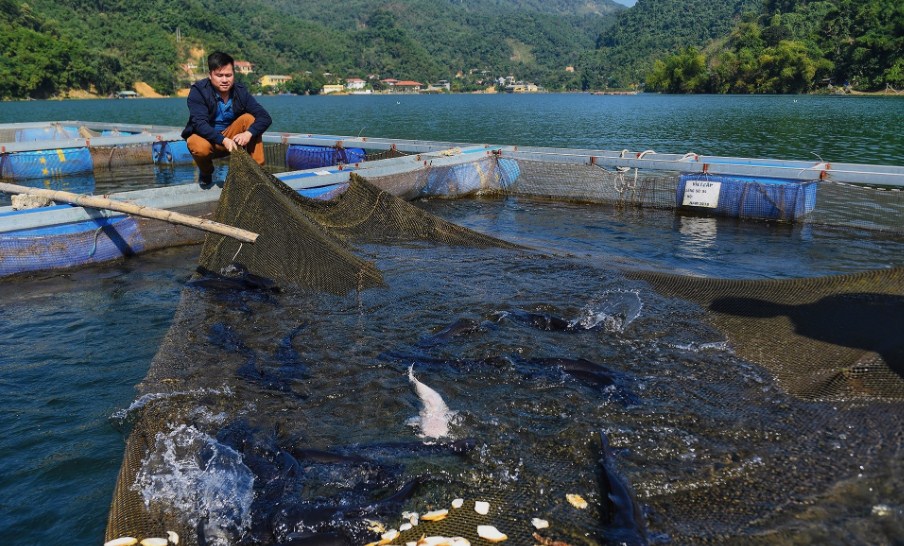 Hòa Bình has over 36 businesses, cooperatives, and groups with 4,750 cages, producing 6,150 tons/year.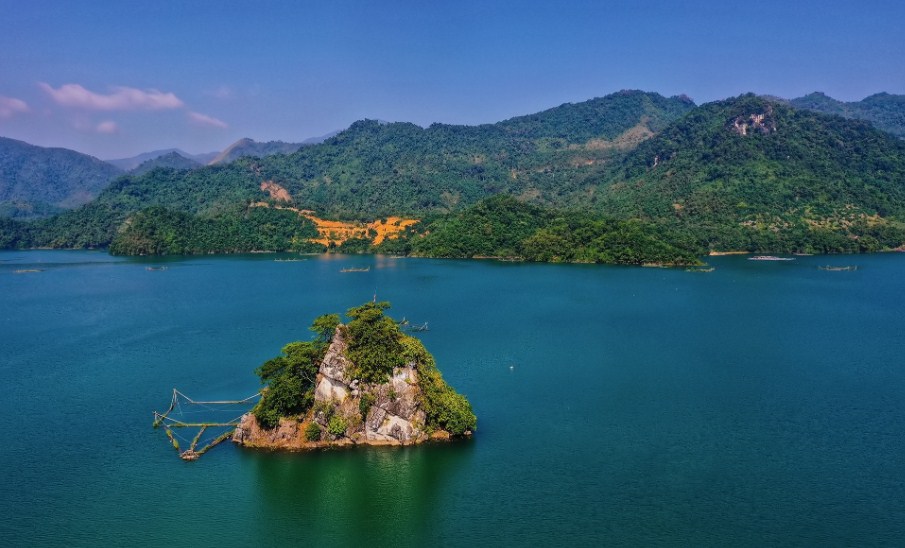 Hòa Bình reservoir with an imposing landscape and unspoiled nature is determined for a tourism destination in the future.
VFM