Fisheries
Decrease catch volume, increase seafood value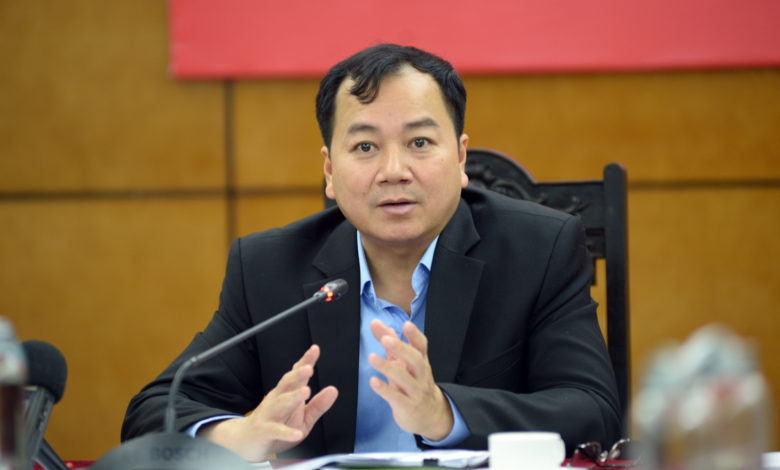 Despite unexpected achievements, the infrastructure of the fisheries is out of date and asynchronous. Despite high yield, the efficiency is low. Trademark development is not associated with market expansion. That's what General Director of the Directorate of Fisheries (under the Ministry of Agriculture and Rural Development) Trần Đình Luân said at the 63rd anniversary of the Fisheries (1/4/1959-1/4/2022).
Looking back at the growth of the fisheries during the last time, what numbers impress you and what problem worries you?
Vietnam has experienced a consecutive growth in seafood exportation. In 2021, the seafood export value reached USD 8.9 billion, ranking the third position after Norway and China.
Vietnam has a large number of fishing vessels, 91,000 with more than 29,000 of them at least 15m in length.
Besides, the aquaculture has achieved good results with two key species: shrimp and pangasius. In 2018, the export volume of pangasius reached USD 2.26 billion while the farming area was only 5,400 ha. Especially, despites difficulties led by the Covid-19 pandemic and the increase in international freight charges and production costs, the shrimp sector saw an export volume of USD 3.9 billion.
However, the fisheries have focused mainly on output but quality. The direction of sustainable development has not been paid proper attention. The unbalance between exploitation capability and resources rehabilitation has resulted in the exhaustion of aquatic resources. Vietnam has not removed the "IUU related yellow card" issued by the EC for the last four years. The conservation of aquatic resources and protection of immigration routes of baby fishes have not been done very well.
We are always pondering on how to decrease the number of fishing vessels to 77,000 and help fishermen to apply technologies into production and exploitation for efficiency and sustainability assurance. We have huge potential for marine aquaculture but the infrastructure and technologies are not simultaneous. Local advantages have not been promoted in black tiger shrimp, mangrove-shrimp or rice-shrimp culture. The output of pangasius is high but there are no key processed products and exportation is mainly carried out through agents.
Coastal fishing villages are poor and outdated. What should be a solution to economic development and improve the livelihood of local fishermen in your opinion?
Coastal fishing villages are considered a traditional beauty icon of Vietnam. However, as the output of aquaculture and exploitation is focused, culture value built from those villages would be forgotten. Thus, the investment and exploitation of invisible value from fishing villages are poor. 
When setting up the Project of developing rural tourism services in association with new rural construction, period 2021-2025, we proposed that coastal fishing villages and aquatic resources conservation areas must be parts of traditional village tourism. Thus, people will see the important role of conservation of aquatic resources.
We also work with social organizations such as the International Union for Conservation of Nature and Natural Resources and the Global Environment Fund so as to reorganize fishing villages and enhance awareness of fishermen in protecting aquatic resources and producing high value added products. Moreover, we instruct communities to hold activities and provide services to attract tourists.
For sustainable fisheries, the number of fishing vessels will reduce from 91,000 to 77,000 by 2030. Accordingly, the output of exploitation will be 2.8 million tons. However, the Government authorities can not give administrative orders to force fishermen to reduce the number of fishing vessels and change to another job. Thus, what should be the immediate solution and the long-term one?
Based on the data of the investigation of aquatic resources, we prove to fishermen that the current number of fishing vessels and present exploitation will result in unsustainability. And fishermen should be aware that the reduction of the number of fishing vessels is not attributed to the benefit of competent authorities.
Besides reduction of fishing vessels, fishermen should be trained for career change. The large number of fishing vessels operating in coastal areas should be co-managed for tourism exploitation. On the other hand, we are building proper aquaculture models so that fishermen do not have to go to the ocean.
We also instruct local authorities to promote their own advantages and strength, not to change in a rush but in order, establish cooperatives, and produce enough quantity to provide the market or take advantage of local specialty.
Moreover, we reduce the quantity of exploited species but decrease the value. Thus, we must reduce losses after harvest, improve the preservation system, enhance the automation to reduce pressure and human resources in every trip to the ocean. We should use qualified material to produce high value products, but produce fish meal and low value ones.
Is it true that not only the fishing port system faces outdated and inadequate facilities?
Not only the fishing port system, but also the aquaculture infrastructure and others are seriously poor. The plans of social and economic development, which have been built by localities, should involve integrating and arranging a suitable space so that aquaculture areas are invested upon different conditions, hence, will provide water source suitable to characteristics of each species.
In the future, after aquatic resources protection and conservation areas are approved for planning, they should be given further investment so as to promote their enormous potential.
Besides, certification and verification activities should be performed upon the regulations of the Law of Fisheries 2017. All exploited species must be listed and regularly monitored to update the data of exploitation.
Could you share the direction of aquaculture development in the future?
Besides national products, we must exploit potential farmed species such as oysters, clam and tilapia.
In the face of salinity intrusion and climate change, many aquatic species can become farmed species which may develop as key products.
Hậu Giang has developed eel farming. Some enterprises came to the province to make eel become a local specialty in association with consumption in the market. We are developing the aquaculture of seaweed together with other species upon cooperation with processing factories and research centers to create value added products.
These are major directions so that we can achieve the target of USD 14-16 billion worth of seafood export value, reduce the exploitation frequency, and carry out further investment in aquaculture development.
What should be done to exploit the huge potential of marine aquaculture?
On October 04, 2021, the Prime Minister issued the Decision no.1664/QD-TTg regarding his approval of the Project of developing offshore aquaculture up to 2030, vision to 2045.
According to the Project, the area of marine aquaculture will reach 300,000 ha, the output will be 1.45 million tons, the area of offshore aquaculture will be 30,000 ha, and the export volume will be USD 1.8-2.0 billion.
We have developed marine aquaculture models of high efficiency. However, we must call for big investors. Besides, we must invest into studies of broodstocks, organize for adequate production, sufficient quantity, and good quality. Nutrition for farmed species should be paid attention with low value fish being replaced with complete feed. Suitable species must be selected and processing technologies must be applied to meet the market demand.
VFM