Fisheries
Quảng Trị to install Movimar device on offshore fishing boats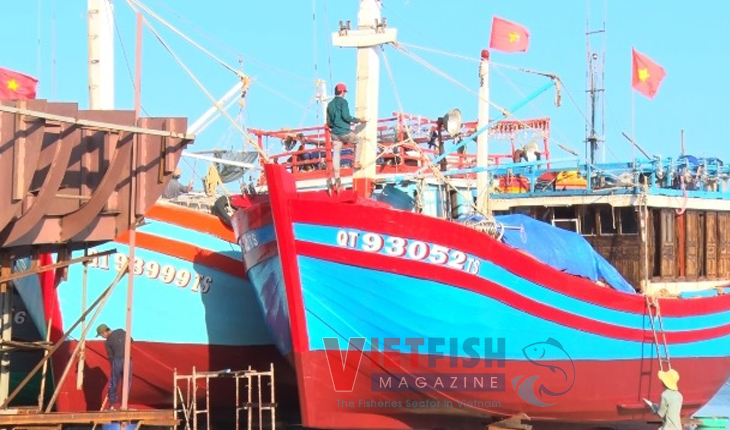 Director of Quảng Trị provincial Fisheries Sub-department Nguyễn Hoài Nam said total 18 fishing boats which are at least 24m long will be installed Movimar devices for free.
The installation will be prepared by Quảng Trị provincial Fisheries Sub-department in association with Vietnam Maritime Communication and Electronics LLC. The device is to control the operation of fishing boats on their trips, promptly provide fishermen with weather forecast information, help captains with positioning the fishing ground to save fuel and tracking coordinates in case of rescue is needed.
There are 16 of 18 fishing boats installed Movimar devices, the rest two will be completed in the next time. "Those fishing boats are regulated to turn Movimar device on all day and night before they set forth to the ocean. Otherwise they will be imposed a fine of 800 million – 1 billion dong. This is an effort of Quảng Trị in implementing EU's recommendations to remove yellow card", said Nam.
VFM