Fisheries
Release breeding stocks for aquatic resource recovery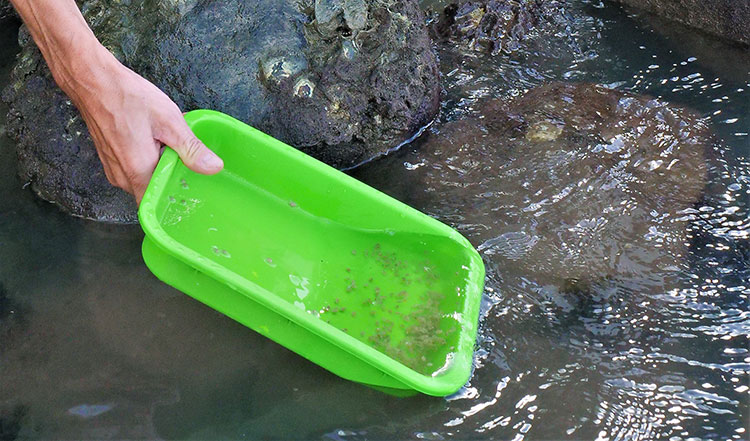 Many localities released aquatic breeding stocks nationwide last week, and planted mangrove forests.
On June 01, Thừa Thiên Huế provincial Sub-department of Fisheries, the Standing Management Board of Buddhist Association of Hương Long ward of Huế city, and the Department of Fisheries of University of Agriculture and Forestry – Hue University held an event of releasing breeding stocks to recover and rehabilitate aquatic resources. This is an event within the Buddha Purnima and to welcome the Vietnam Sea and Island week 2023.
At the event, 260,000 fish breeding stocks were released to the water body of Hương river in front of Thiên Mụ pagoda.
According to Lê Văn Anh, Deputy Director of the Department of Agriculture and Rural Development of Thừa Thiên – Huế province, this activity is to disseminate and enhance public awareness in releasing, rehabilitating, and protecting aquatic resources so that the increasingly exhausted species in Hương river will be refilled.
In the event of the 2023 Nha Trang Sea Festival in Khánh Hòa, the Management Board of Nha Trang bay together with Club of the most beautiful bays in Nha Trang held an event of releasing breeding stocks to rehabilitate aquatic resources and recover the mangrove forest in Nha Trang bay on June 04.
This event was to welcome the International Day for Biological Diversity (May 22), the World Environment Day (June 05), Vietnam Sea and Island Week (June 01-08).
As many as 12,000 breeding stocks of pompano and sea cucumber were released in three locations: Hòn Mun conservation area, the international standard marina Ana Marina in Nha Trang, and the ocean water surface area in Vega City Nha Trang. Besides, mangroves were planted in a 1.4ha area in Đầm Bấy of Vĩnh Nguyên ward, and another 0.6ha was filled with these plants in the Tắc river area in Phước Đồng commune, Nha Trang city, Khánh Hòa province.
VFM