Fisheries
South central provinces enjoy bumper fish catches after Covid-19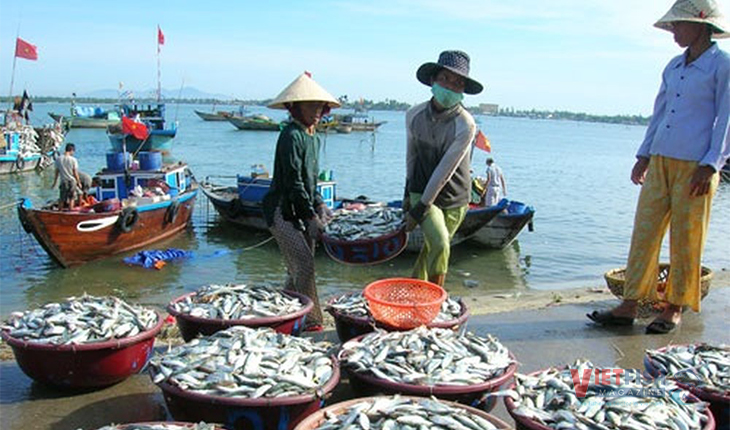 Fish catches are gradually recovering after the COVID-19 outbreak in south central provinces, according to local fishermen.
Liên, a seafood trader in Bình Thuận province, said in recent days the Phan Thiết fishing port has been a hub of activity with many kinds of seafood including yellow stripe trevally, mackerel, squid, and other local species being brought constantly from the sea by fishermen. "Due to the return of tourists to Phan Thiết, the consumption of seafood has increased, leading to an increase in prices from last month.", Liên said.
Fishermen Nam, in the province's La Gi commune, said: "I am very happy because during this trip the cost of petrol and oil were very low, the catch was big and seafood prices were up."
Traders are now paying 50,000 VND  per kilo skipjack tuna; 10,000 VND higher than 10 days ago, he said.
After unloading their catch he and his crew plan to set sail again immediately to take advantage of the rich pickings at sea and low fuel prices, he said.
According to the author provinces, herrings, shrimp, shellfish, scallop, and speck are appearing in many areas, fishermen are entering the South Fish Season, the prices of petrol and oil are low, and so they expect a big profit.
Fishermen in neighbouring Phu Yên province are getting ready to fish tuna since the Covid-19 situation in the Republic of Korea and China is under control and import demand there will gradually recover.
VFM