Fisheries
VINAFIS contributes to develop the fisheries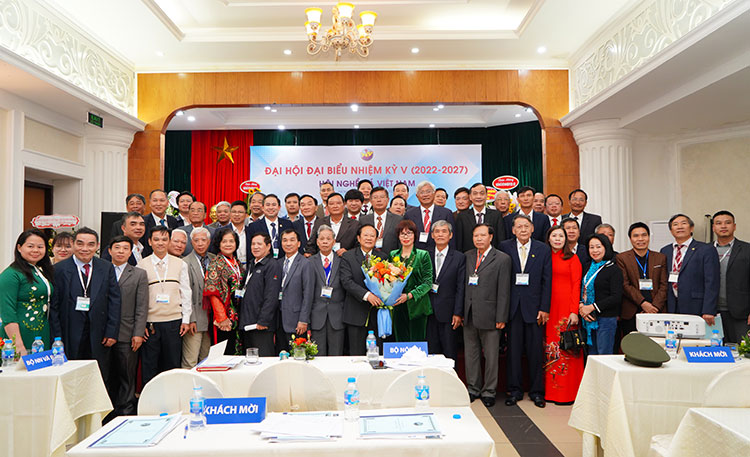 VINAFIS needs to redefine their roles and responsibilities in taking care of and protecting rights for members, farmers, and fishermen in the next term.
On December 28, Vietnam Fisheries Society (VINAFIS) held the fifth National Convention, summarizing the fourth term (2017-2022) and mapping out the mission in the first term (2022-2027).
So as to tackle difficulties in aquaculture such as diseases, lack of capital, market barriers, especially in the shrimp and pangasius markets, VINAFIS has held workshops and forums discussing solutions in order to help businesses and farmers tackle difficulties, and submit their proposal and recommendation to the Government, Ministry of Agriculture and Rural Development, and relevant institutes for their supports.
VINAFIS has been holding exploitation activities and fishing-industrial logistics with good results and paying attention to group fishing and mutual support in production and incidents at sea, hence, protecting the national territorial waters.
As for exploitation, VINAFIS has built and established more than 4,000 teams with nearly 32,000 fishing vessels and 200,000 fishermen, disseminated and encouraged fishermen to install 27,700 surveillance systems of all 30,600 offshore fishing vessels. VINAFIS has proposed and recommended solutions to difficulties in IUU fighting.
VINAFIS has been working with international organizations (IDH, Oxfam, Taiwan, Japan, Indonesia, Singapore, the US, and EU) to discuss the transferring of technologies related to aquaculture, breeding, and probiotics, and cooperation for safety of fishermen and marine environmental protection. VINAFIS has contributed for establishment and dissemination of food safety criteria and sustainable aquaculture standards such as Global GAP, Viet GAP, HACCP.
On behalf of the Ministry of Agriculture and Rural Development, Deputy Minister Phùng Đức Tiến highly appreciated the achievements of VINAFIS which have contributed to the growth of the fisheries and agriculture. VINAFIS completed their tasks excellently during the last term, Tiến praised.
Tiến hopes that VINAFIS will continue to work closely with Central institutes to support the exploitation and aquaculture. The staff of VINAFIS must follow up difficulties faced by fishermen so that recommendations and proposals will be promptly submitted to the Society and institutes for suitable policy and schemes.
VFM