Fisheries
Bình Định: Fish farmers still depend on middlemen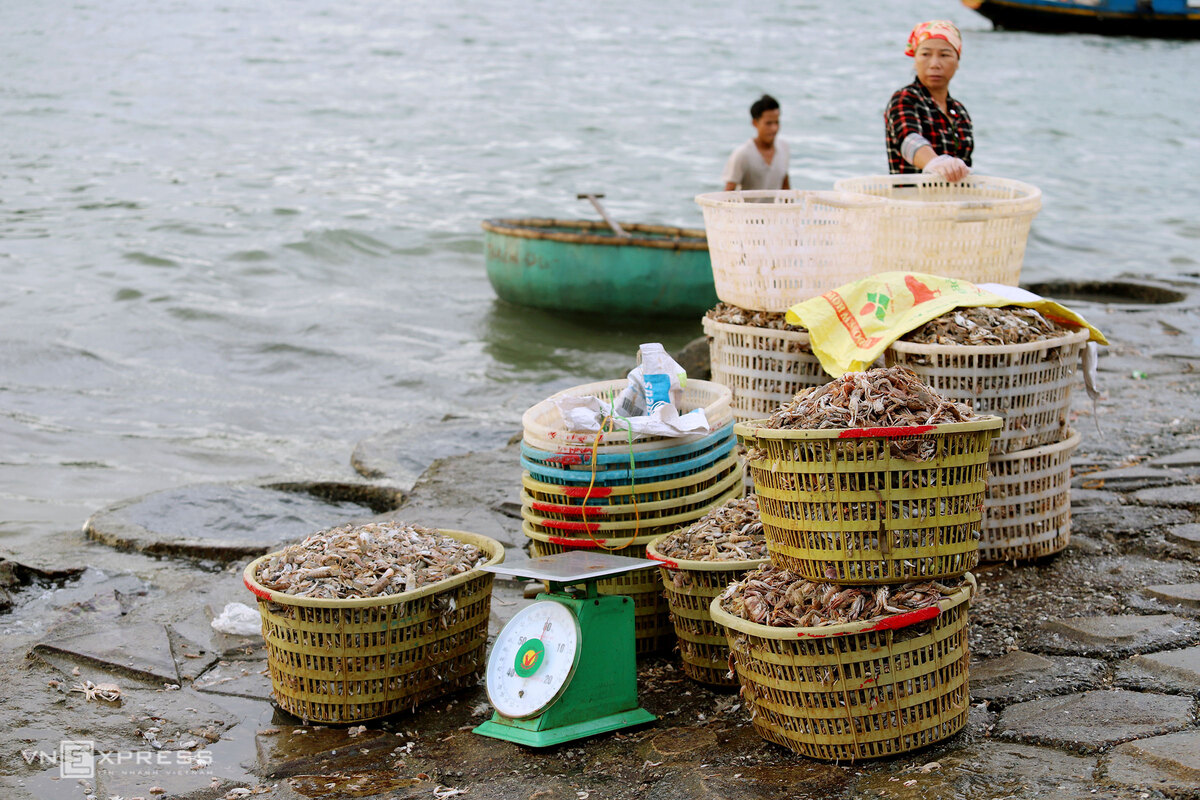 Almost all fishing boat owners related to offshore fishing in Bình Định province failed to connect with local seafood trading companies, making them unable to conduct direct sales contracts. The sales of seafood after the trips have to be carried out by middlemen that are purchasing facilities in fishing ports. Those intermediate traders will sell seafood through their own channels.  
Bình Định has a large number of fishing vessels, more than 6,000, with over 3,000 of high capacity specialized in offshore fishing, with a large amount of exploited seafood each year. Purchasing facilities work tightly with farmers and help them sell out all species. 
Fishermen Ngô Văn Chí, 57, owner of the steel boat BD 99759 TS (822CV) in Bình Định said that local fishermen hardly contact directly with large seafood companies, instead, they had intermediate traders sell their exploited species. 
In his opinion, fishermen and purchasing facilities have been supporting each other. In case of lack of money before the trip out to sea, fishermen can borrow from purchasing facilities and it will be deducted when the boat comes back to shore and the sales between two parties are carried out. 
Owners of purchasing facilities have lent fishermen money many times so that they can rebuild their boats after accidents in the ocean. For example, farmer Nguyễn Chí Thạnh in Tây village of An Hair commune, Lý Sơn district, Quảng Ngãi province borrowed as much as 400 million dong from a purchasing facility to buy the fishing boat QNg-6517 TS. The purchasing facility keeps waiting for his boat to arrive at the shore so as to purchase all the exploited species whenever it is day or night. 
Hồ Phan Thị Thắm, owner of a purchasing facility in Cát Khánh commune of Phù Cát district has bought seafood from 50 fishing boats from Quy Nhơn to Phù Cát and Hoài Nhơn. "We have to follow the market price to buy seafood from fishermen at good prices, thus, they will keep selling us", said Thắm.
Fisherman Văn Công Việt, owner of two high capacity boats specialized in fishing ocean tuna in Hải Cảng ward of Quy Nhơn city, Bình Định province said that he has worked with a credible purchasing facility for more than ten years. Thus, his exploited seafood has been all sold out without any difficulties.