Markets
52 seafood cargoes going to China were returned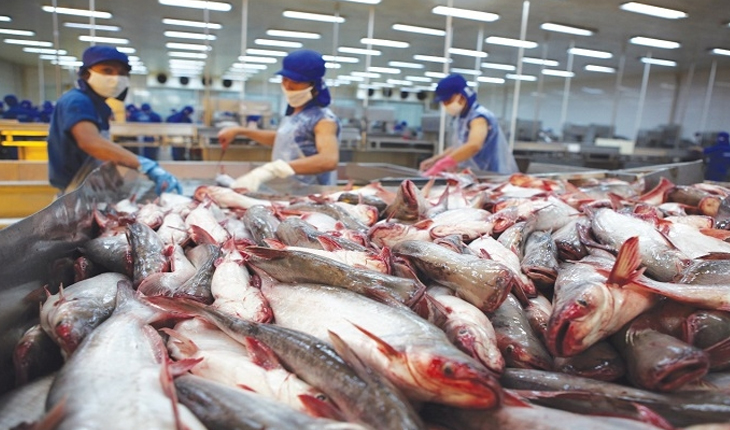 As of March 11, a total of 52 cargoes of Vietnamese seafood exported to China have been returned. The National Agro-Forestry-Fisheries Quality Assurance Department gave a warning to Vietnam's enterprises to control Covid-19 on packages and products.
In an effort to prevent the SARS-CoV-2, China has been tightening the examination of packages of imported seafood products. Many cargoes of Vietnamese seafood have been returned by the General Administration of Customs of the People's Republic of China (GACC). As of March 11, a total of 52 cargoes by 36 Vietnam's seafood processing companies have been warned and returned when coronavirus was detected on the surface of packages, cargoes, and product samples.
Some Vietnamese companies with Covid-19 infected cargoes have been prohibited from exporting to China for an uninformed period of time.
The National Agro-Forestry-Fisheries Quality Assurance Department (NAFIQAD) sent an official document to the Vietnam Association of Seafood Exporters and Producers (VASEP) and enterprises related to seafood exportation to China.
NAFIQAD did not provide statistics of previous year for comparison, but only affirmed that the number of returned cargoes was increasing sharply.
While China is determined on the Zero COVID strategy, Vietnam decides to open the economy and adapt to Covid-19. The number of newly infected cases have increased sharply with an average of 166,000 F0 being recorded from March 9 to 15.
Thousands of containers of Vietnamese frozen seafood and other products have got stock at the border gate of Vietnam-China since December when China started to tighten the examination of Vietnamese products to prevent Covid-19 spread.
NAFIQAD is concerned that Vietnam's exporting companies will continue to face the returning of exported products if they refuse to tighten the pandemic control in production and transportation.
NAFIQAD suggests that enterprises should apply the instructions in preventing and sterilizing frozen seafood products issued by GACC on February 15.
VFM